Fossil rolls out Android Wear 2.0 update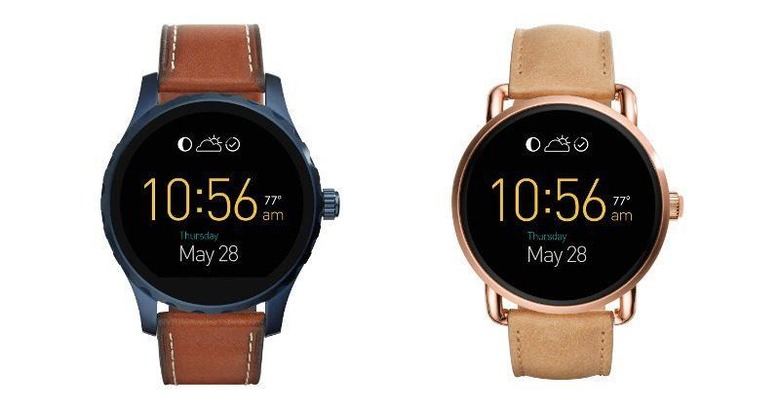 There have been a few new smartwatches announced recently that will come with the latest Android Wear 2.0 release out of the box. But the real test of scalability for Google's wearable version of Android is whether it will also be available for devices already in the market. Save for a select few, that does seem to be the case for most Android Wear smartwatches, though at varying paces. Fashion accessory maker Fossil, who jumped on the smartwatch market not too long ago, is doing exactly that for almost all of its Android Wear devices.
Android Wear 2.0 is the platform's biggest update since 2014 when Google formally presented its take on the wearable market. It's no surprise, then, that both users and device makers are making a big fuss over it. Also unsurprising is the backlash against OEMs that have explicitly said they won't be supporting the big 2.0.
As a very major update, Android Wear 2.0 brings a load of new features, which still depends on the hardware present on the smartwatch. Standalone apps is one of the biggest advertised features for this release, allowing users to do more things on their smartwatch without having to fiddle with their smartphone. That includes downloading apps from an on-watch Play Store rather than doing it from the phone. Being able to use the smartwatch even without the phone nearby, however, still requires the necessary Internet connection, as well as GPS hardware for location tracking.
Android Wear 2.0 also brings Google Assistant to your wrist, The user interface has also been refreshed to use darker colors to improve battery life. The Google Fit smartwatch app now also supports more activities than before.
Fossil is rolling out Android Wear 2.0 to the Fossil Q Wander, Q Marshall, and Q Founder 2.0 starting today. As with any Android update, its actual arrival might vary depending on the market. Some features will require not just the proper hardware to be present but also, like in the case of Google Assistant, specific languages.