Fossil Q Venture, Q Explorist bring their round faces to market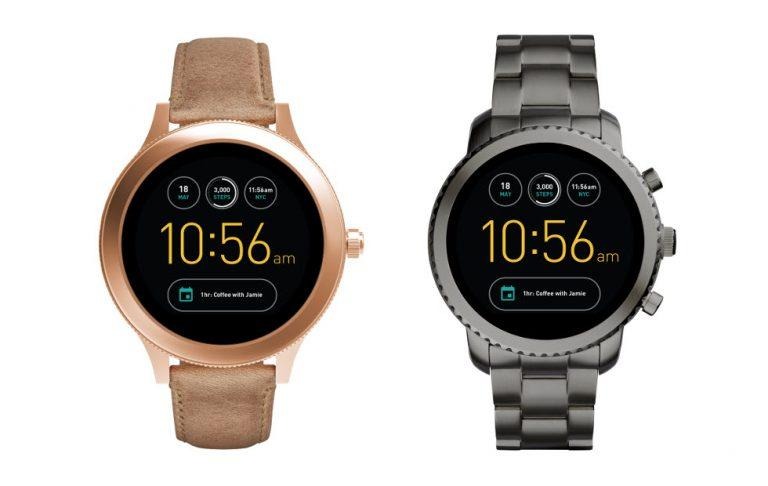 There has been a sudden rush of new smartwatches, not just hybrid ones, this week, thanks to IFA 2017. Although it remains to be seen whether the surge will be enough to truly lift up the market, smartwatch makers, who are now joined by Fitbit, remain hopeful. Fossil, for example, has finally made available the Fossil Q Venture and Fossil Q Explorist smartwatches it announced in August, increasing the number ofAndroid Wear devices that at long last no loner have a flat tire.
Fossil is proud to identify the Q Venture and Q Explorist as its first fully round touchscreen smartwatch, but there is a subtle distinction here. They aren't the brand's first round smartwatches. The Q Founder, Q Marshal, and Q Wander are all round but, like many of the first generation of circular smartwatches, they sported a "flat tire" design popularized by the Moto 360.
In contrast, there is no wasted space on the Q Venture's and Q Explorist's faces. Every millimeter of the screen displays a pixel and can be touched. This comes in handy when using the fully interactive watch faces from Android Wear, which is the second defining feature of these two.
Unlike those other round smartwatches, these new entries come with Android Wear 2.0 out of the box. Among its improvements, the latest version of Google's wearable platform introduces standalone apps that can be installed directly from the smartwatch's version of Play Store and used even without a smartphone. Plus, it introduces Google Assistant to your wrist, offering a far better touchless experience than Google Now.
The Fossil Q Venture comes with a 42 mm diameter case while the Q Explorist has a larger 44 mm diameter body. Both have an AMOLED always on display and are powered by a Qualcomm Snapdragon Wear 2100 and comes with 4 GB of internal storage. Connectivity comes via Wi-Fi and Bluetooth, with no NFC or LTE options. These classy looking fully-round smartwatches retail for $255 to $275, available in select Fossil stores as well as Fossil.com.