Forza Horizon 4 is getting a battle royale mode called Eliminator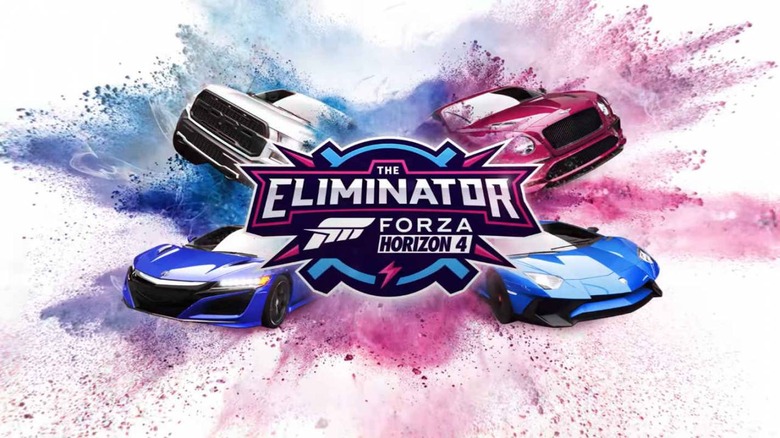 Battle royale games are no longer limited to guns and brightly colored blocks. Playground Games has announced the upcoming arrival of 'Eliminator,' a new battle royale mode in racing game Forza Horizon 4. The mode was announced during the developer's livestream; the team provided details on what players can expect, as well as the upcoming mode's scheduled release date.
The new Eliminator mode will be made available to all Forza Horizon 4 players for free as part of an update scheduled to be released on December 12. The mode will put 72 players in a match, forcing them to stay within a circle that progressively shrinks due to a purple field that looks an awful lot like the Storm in Fortnite.
As the trailer shows, players will be tasked with racing each other to get to the center of a circle while the circle closes. During the livestream, game fans were given a demonstration of this new mode, which has racers choose their starting vehicle. Car drops can be acquired during these matches in order to upgrade to faster, more capable vehicles.
The finish point is visible in the sky with a distance meter, plus players see their positions and other details like the map. The first player who reaches the point will win the match, hence the battle royale part of the mode.
Players are given ways to sabotage other racers, as well, such as by getting the choice to steal an opponent's car instead of taking the vehicle available in a car drop. Players can take their vehicles off the road in the open arena map, but doing so introduces the risk of crashing into a tree, wall, or other objects.
Players will get to experience Eliminator starting tomorrow.