Forza Horizon 1000 Club expansion pack now available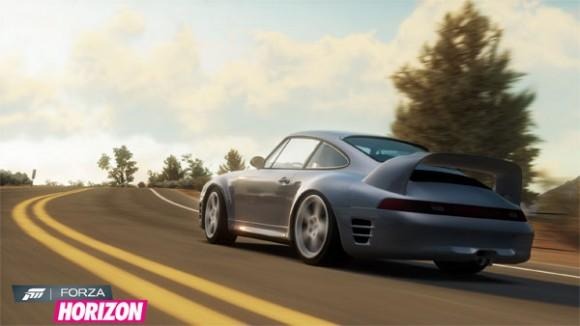 If you're a fan of the Xbox 360 exclusive driving/racing game Forza Horizon, a new expansion pack for the game was available as of yesterday. The new expansion pack is called 1000 Club and it is offered as a free download via Xbox Live. The expansion pack brings more than 1000 new challenges for Xbox 360 gamers to enjoy.
Along with those 1000 new challenges comes 10 new Xbox Live achievements that are worth 250 Gamerscore points. The expansion pack also brings two new cars. The two bonus cars include a 1956 Ford F100 pickup, which doesn't seem too exciting. The car that is exciting in the 1995 RUF CTR2.
The CTR2 is a highly modified Porsche 911 featuring a turbocharged flat-six engine producing 520 hp with a top speed of 215 mph. The 1000 car challenges are open to everyone and can be performed with every car available in the game. Some of the new challenges focus on speed and have players racing past speed cameras as fast as possible.
Other challenges will focus on driving skill or performing specific stunts. The expansion also brings new location-based challenges spanning the entire open game world of Colorado. Those location-based challenges include road trips, exploring specific locations, and drifting around curves on game roads.
[via Gamasutra]