Fortnite's next event is a fishing tournament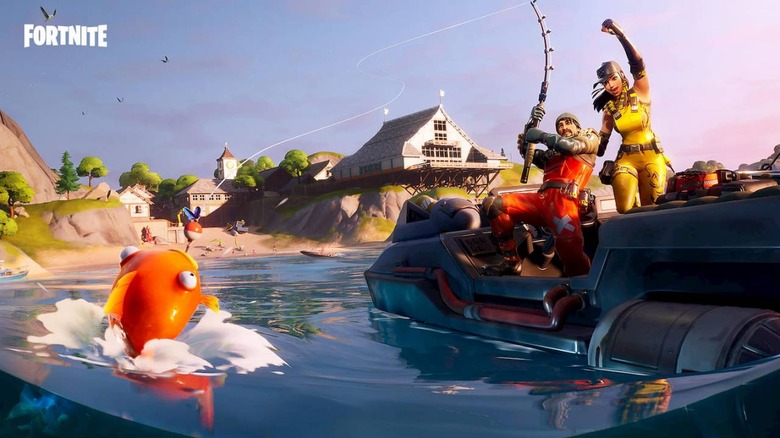 Epic is getting a little weird with things for Fortnite's next event. The event is called the Fortnite Fishing Frenzy Contest, and as that name suggests, it's a fishing tournament. Fishing, of course, is one of the new features that was introduced with the launch of season 2, so perhaps seeing a tournament centered around it shouldn't be that surprising.
In any case, the Fishing Frenzy Contest is happening this weekend, beginning on Friday, November 22nd at 8 AM ET and running until 8 PM ET on Sunday, November, 24th. Like any good contest, there are prizes on the line, including an engraved llama trophy that Epic will ship to you should you win it. Players will also have the chance to win a Bottom Dweller Pickaxe during the tournament, and everyone who participates will get the Play to Win spray.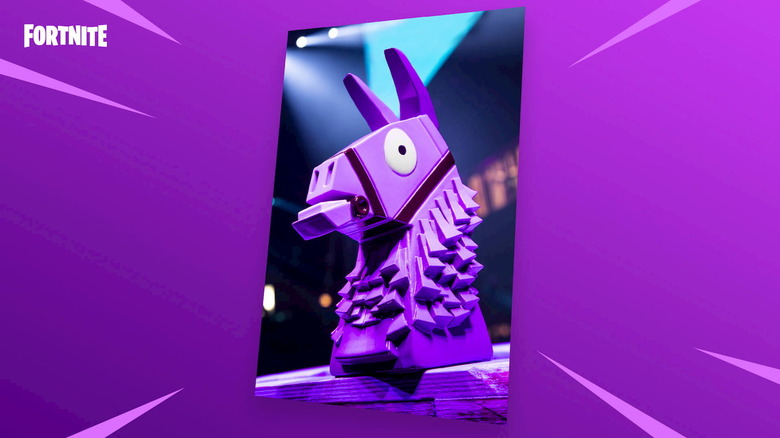 Competing in the tournament is fairly simple, as you simply need to fish during your matches this weekend. Epic is very clear that only fish caught using a fishing pole will count toward your score, so leave the Harpoon Guns behind. In all, there are six different regions for this competition: North America (which includes both NA-East and NA-West), Oceania, Middle East, Europe, Asia, and Brazil.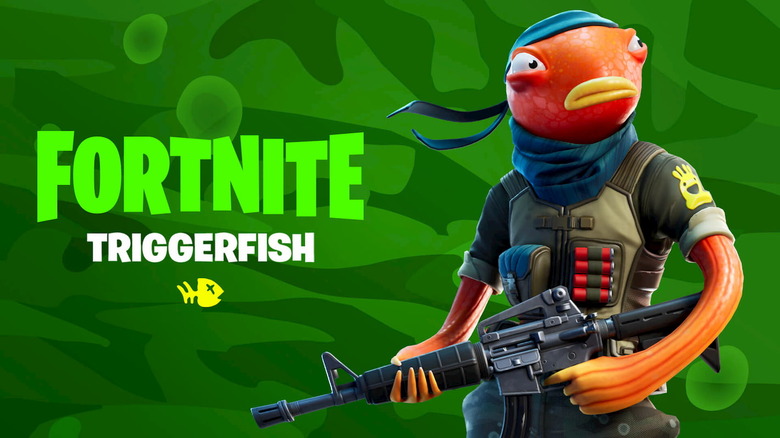 One person in each region will earn the title of "Top Angler," which is awarded to the person who catches the most fish a single match during the competition. Then we have separate titles for catching the most Small Fry, Flopper, and Slurpfish throughout the duration of the competition, which will be granted to one person in each region as well. All of those winners – four per region – will receive the engraved llama statue pictured above.
If you manage to catch a Mythic Goldfish during the competition, you'll immediately get a Bottom Dweller Pickaxe. Beginning on Friday at 7 PM ET, you'll see the Triggerfish skin in the Item Shop, but Epic doesn't say when it will be leaving the store. Keep in mind that you need to have 2FA enabled in order to participate, and only the fish you catch in Fortnite's core solos, duos, or squads mode will count toward your total – which means no competitive. For full rules or to check out the leaderboards, head over to the official Fortnite site.