Fortnite's Android release gets some summer good news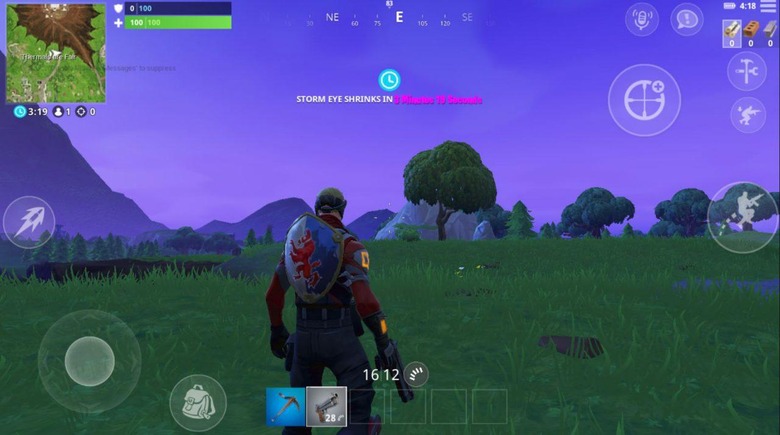 It was just a few months ago that Fortnite came to iOS, and it's safe to say that launch was a success. The entire time, however, Fortnite fans have been wondering when the game will make its way to Android. Given how many people use Android phones (especially in comparison to iOS), you can bet that getting the game on Android has been a priority for Epic, and today we have a better idea of when that will happen.
In a new post over on the Fortnite website, Epic addresses the state of mobile. There are a lot of different topics the post covers, but probably the most important one is when the game will make its way to Android. Don't get your hopes up for a solid release date, though, as Epic only says that the game will launch sometime this summer.
We've know about Epic's Android ambitions since the mobile port was first announced, but thus far, the company has been very tight-lipped on the project. Epic said today that it'll have more to share about the Android version soon, so we'll just have to sit tight and wait for Epic to spill more details.
The rest of today's blog post concerns a number of enhancements that will come to the mobile version over the next few months. These improvements include support for cross-platform voice chat, which sounds great, along with smaller installation and update sizes. We'll see optimizations to performance, which include a new battery saver mode that allows you to increase battery life at the expense of graphics quality.
As you'd imagine, stability is a core concern for Epic with the mobile version, and each with patch, the company is working to fix problems with crashes. Finally, Epic announced plans to implement a stat tracker, so it sounds like there's a lot of exciting stuff coming to the mobile version of Fortnite. We'll keep an ear to the ground for more on when the Android version of Fortnite might launch, so stay tuned for that.