Fortnite v9.41 content update detailed: Here's what to expect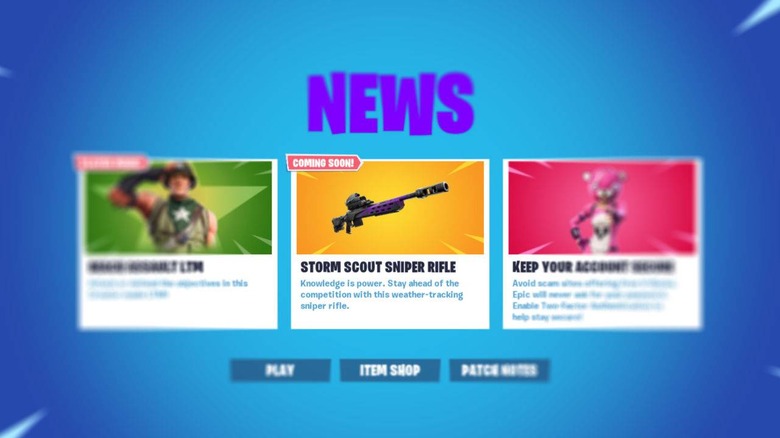 Days after Epic's 'Final Showdown' event in battle royale game Fortnite, the company plans to release another update. The version 9.41 update won't result in any downtime, the company has confirmed, but it will bring some changes, the most exciting being a new firearm called the Storm Scout Sniper Rifle. The update arrives just days ahead of the Season 10 Battle Pass.
Epic released a tweet today revealing that it will release the Fortnite version 9.41 content update tomorrow at 8AM ET. As with past content updates, v9.41 won't result in any downtime, meaning you don't have to worry about being kicked out of a game. Epic has already told players what to exact: the Storm Scout Sniper Rifle.
We've seen a number of new shotguns arrive in the game, as well as the new version of the revolver and some new assault rifles. It has been a while since Fortnite players received a new sniper rifle, however, making the content update particularly exciting.
The Storm Scout Sniper Rifle originally surfaced as a leaked firearm, but it was made official with the Fortnite in-game news feed. In describing the weapon, Epic says, 'Knowledge is power. Stay ahead of the competition with this weather-tracking sniper rifle.' The rifle will be available starting at 8AM ET tomorrow.
Based on a past leak, players can likely expect the Storm Scout Sniper Rifle to arrive in Epic and Legendary variants, though we won't know the specifics — including damage dealt — until it arrives. Epic's description indicates that players will get access to a sneak peak of the next Storm circle when using the sniper's scope.