Fortnite v10.00 content patch notes: Tilted Town, Automatic Sniper Rifle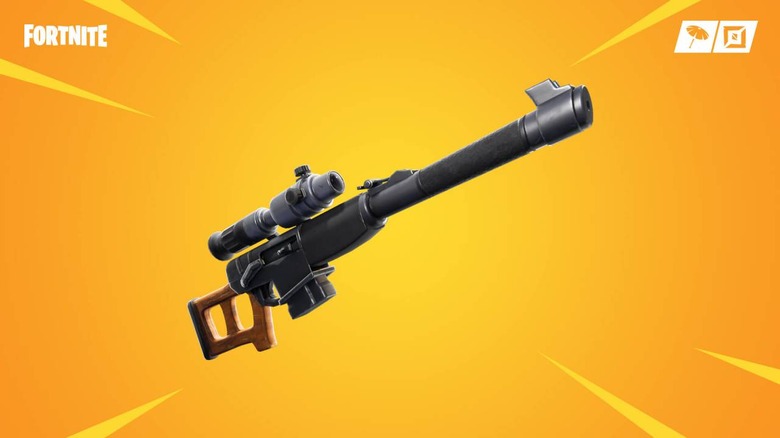 We're now almost a week out from the launch of Fortnite season X, and it seems that content updates are back to their normal schedule. As is usually the case, the version 10.00 content update that's launching today is bringing a new weapon along with it. However, it seems the Zero Point is back at it, as Neo Tilted has been replaced by something a little less futuristic.
Players will now find a location named Tilted Town in place of Neo Tilted. Tilted Town is described as a Wild West settlement, and while that's interesting enough on its own, those entering Tilted Town also have to abide by a unique rule: no building or harvesting. If you get into a fight in Tilted Town, you'll need to rely on your shooting abilities alone to survive, as you won't be able outbuild your opponents.
One thing that might help survival in Tilted Town is the new Automatic Sniper Rifle. You'll find this weapon in rare, epic, and legendary variants, and with a reduced zoom scope, it sounds like this is intended to be more of a mid-range weapon than a long-range one. The Automatic Sniper Rifle uses medium ammo and does 31/33/35 damage depending on rarity, with headshots doubling those damage values.
The Automatic Sniper Rifle is capable of firing four rounds per second, and with a magazine that holds 16 rounds, you'll be able to fire off quite a few shots in quick succession before needing to reload. Look for it in floor loot, chests, vending machines, supply drops, and loot carriers.
Finally, there are four weapons that are being unvaulted in this patch, but the catch is that they'll only spawn in Tilted Town. The four weapons rejoining the game include the Double Barrel Shotgun (epic and legendary), Six Shooter (uncommon, rare, and epic), Hunting Rifle (uncommon and rare), and Infantry Rifle (common). You can read more about today's patch over on the official Fortnite site, but otherwise, dive into the game and go exploring in Tilted Town.