Fortnite 'The Blues' LTM full gameplay details leaked by Epic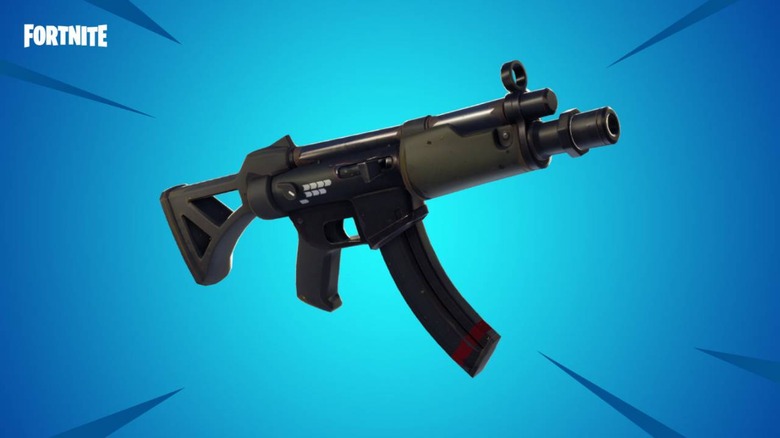 Last week, a leak revealed future Limited Time Modes coming to battle royale game Fortnite. One of those LTMs was called 'The Blues,' which was recently (and accidentally) made public by Epic itself to players who were queuing up for the current 'Solid Gold' LTM. These players were presented with a loading screen that said 'beta' in the corner and offered three key pieces of information about the upcoming game mode.
Leaks that come from established dataminers are generally very reliable — we've seen a number of weapons and other items leaked by dataminers eventually arrive in the game. On June 20, a new leak revealed around 20 new Limited Time Modes for Fortnite battle royale, among them being 'The Blues.'
Though Epic hasn't officially commented on this mode, the company essentially confirmed its existence by showing some 'Solid Gold' players a beta loading screen for a different LTM — one likewise called 'The Blues.' As the original leak claimed, the loading screen says 'The Blues' is a mode where only rare-tier weapons (the blue ones) are available.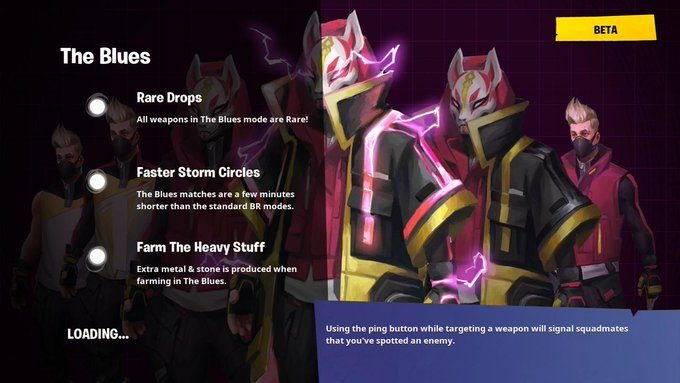 The loading screen reveals that in addition to only offering rare weapons, 'The Blues' also has Storm cirlces that move faster than in the standard battle royale modes. As a result of these faster circles, each match is a 'few minutes' shorter than what players typically experience.
As well, and likely due to the matches being shorter, Epic is cutting down on the amount of farming players have to do by offering a larger quantity of metal and stone. The harvesting boost doesn't appear to apply to wood, however, necessitating a bit of strategy when it comes to drops. There's no word on when 'The Blues' will launch, but expect it to replace 'Solid Gold' when it finally arrives.