Fortnite Share the Love event brings Cuddle Hearts wrap, new challenges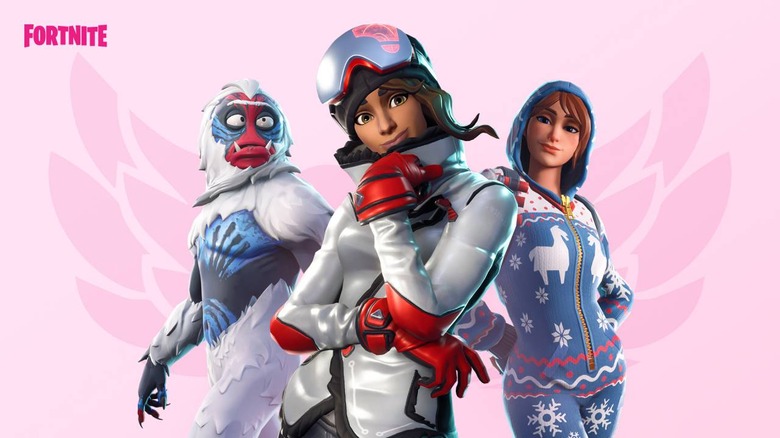 Starting today, Epic has released its new "Share The Love" event, an in-game event running until February 27. With it, players have access to new Overtime Challenges, as well as the opportunity to get a Cuddle Hearts wrap for their items. Players who finish all of the new challenges by the end of this game season will get a variety of Valentine's Day gifts. Other event features include double experience points on certain days, a competitive series, and more.
The new Share The Love event is in honor of Valentine's Day, hence the pink and heart themes. The first benefit — that aforementioned Cuddle Hearts wrap — is just for players with a Creator Code and those who currently support a Creator. The wrap will be available until February 22.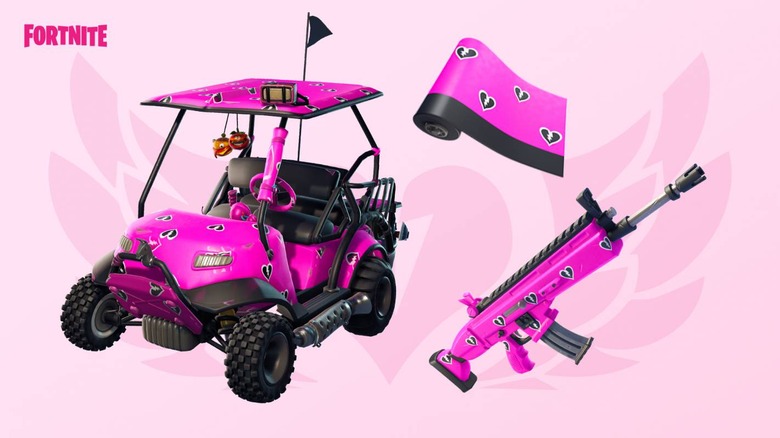 Joining the wrap are the new Overtime Challenges, which reward players who complete them with Vines Contrail, Valentine Wrap, and some other unspecified perks. Battle Pass owners will also unlock new styles for certain outfits: the Onesie, Trog, and Powder.
On the weekends of February 15-17 and February 22-24, players will reap double experience points, giving them a final chance to level up their Battle Pass tiers before this current game season ends. Not enough? The event will also include a daily rotation of featured islands as part of the Featured Island Frenzy scheduled to run from February 12 to February 22.
As mentioned, Epic has also cooked up a Share The Love Competitive Series, which will include multiple placement matches this weekend. Those who score in the top slots will make it into higher divisions, having the chance to progress all the way up to Champion Division. The finals will happen on February 23 and 24.