Fortnite Season 8 Overtime Challenges Arrive: Here's The List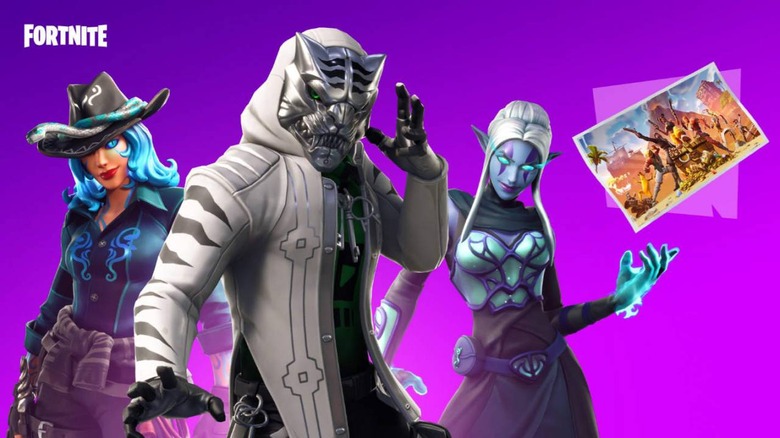 The eighth season of Epic Games' hit battle royale title Fortnite is nearing its end and players have only days left to unlock their remaining tiers (and the related rewards). As with the previous season, Epic is ending things with a bunch of Overtime Challenges, which offer players last-minute rewards in exchange for completing a bunch of surprise tasks. Here's what you get.
Epic announced the arrival of Overtime Challenges today, revealing that players can get "a whole lot of XP" in addition to a new loading screen and some new outfit styles. Some challenges are only available to players who have the Season 8 Battle Pass, while others are also available to free players.
The season is almost over and the Battle Pass Overtime Challenges have begun!

Complete these challenges and earn new Outfit styles, a new loading screen and a whole lot of XP 🌟 pic.twitter.com/N3OEPTMSjr

— Fortnite (@FortniteGame) May 3, 2019
To get the new loading screen, players must complete any 6 of the new challenges. New Sidewinder, Ember, and Master Key styles are available for completing 2, 4, and 6 Overtime Challenges, but these are only open to Battle Pass holders.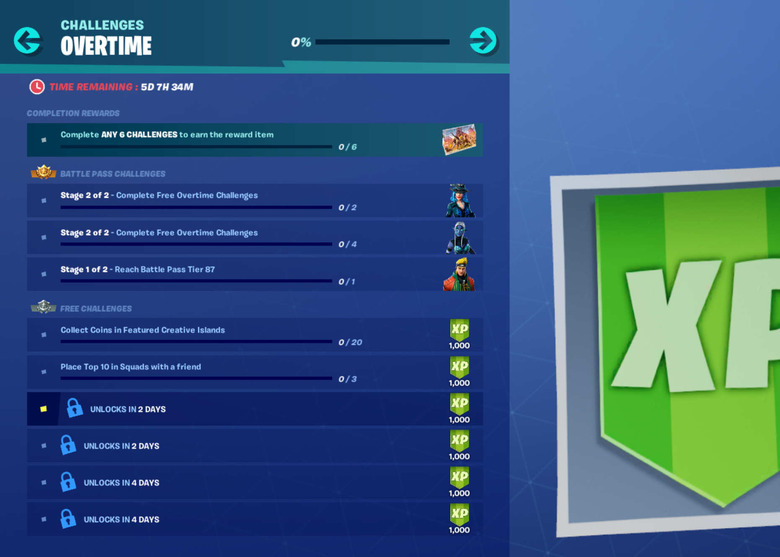 For everyone, including free players, there are currently only a couple Overtime Challenges available: collect 20 Coins in featured Creative Islands and place Top 10 in a Squads match while playing with a friend. There are six days to complete the six free challenges; a countdown timer is already live in the game.
In addition, players now have the chance to add another 6,000 XP through these challenges before the latest season ends. Season 9 is expected to launch in the very near future; players with multiple accounts were warned this week that the account merge tool will disappear on May 6, "a couple days" before Epic releases Season 9.