Fortnite Playground Release: What We Know (And Why We're Excited)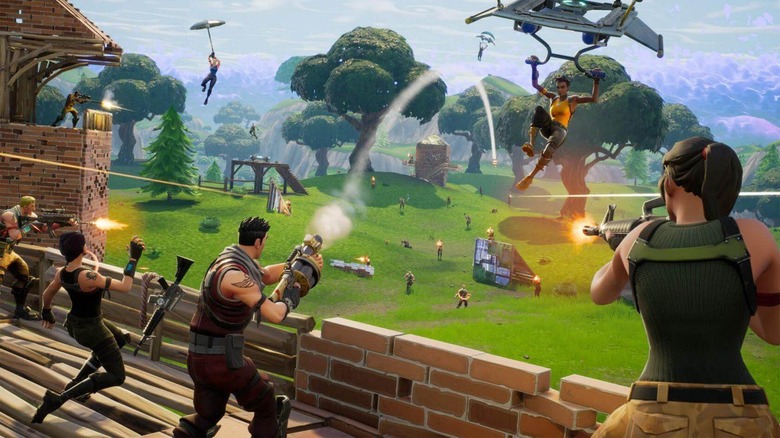 Last month, Epic detailed a new limited time game mode for Fortnite called Playground. Of all the limited time game modes Epic has created so far, Playground sounds like it could very well be the most unique. Though we didn't get a release date for the mode when it was first announced, it's clear now that the mode is just around the corner.
If you've played Fortnite recently, you've probably seen a new alert in-game that says Playground is coming soon. These alerts usually go up the same week something will be live, so we can assume that it'll be included in tomorrow's patch. We'll have to wait for Epic to either launch the update or publish patch notes before we know for sure, but it seems safe to expect Playground this week.
Playground turned a lot of heads when it was first revealed because it's not like a typical game mode. Instead, it's almost like a sandbox that's meant for practice. When Epic described Playground last month, it said the mode will "load you into the Battle Royale Map with some adjusted settings."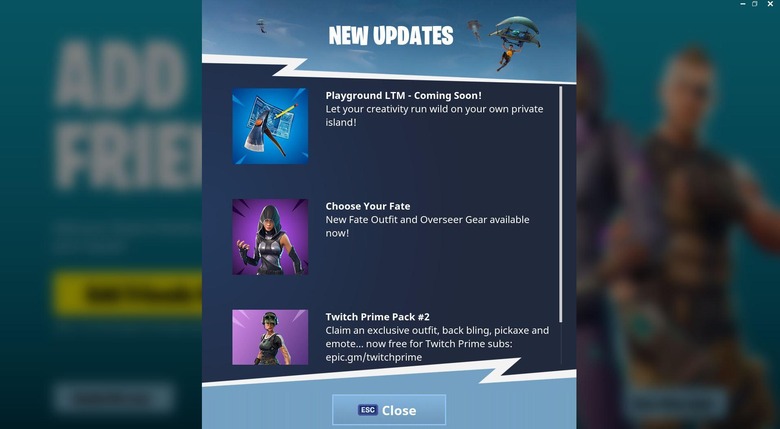 Players will have an "extended period of time" to explore the map, and since all treasure chests and ammo boxes will spawn as usual, you can use Playground to explore less-traveled areas and check out what they offer in terms of loot. Since friendly fire is turned on, you can even load into this map with a squad and practice combat through scrimmaging.
Finally, with increased resource generation, you can use Playground to get some building practice in. Since building is an integral part of Fortnite, many players could benefit from the practice Playground offers. If you often lose build fights in the late game or can never seem to get cover up in time when an enemy gets the jump on you, you might want to consider spending some time in Playground once it launches.
Essentially, Playground is a mode you can use to get better at the game, whether that's practicing your building and combat or by becoming more familiar with the map. That could be a big win for players who are willing to devote time to practicing, making this an exciting mode. We'll see if it does indeed launch with tomorrow's patch, so stay tuned for more.