Fortnite on Nintendo Switch and Xbox One X side-by-side comparison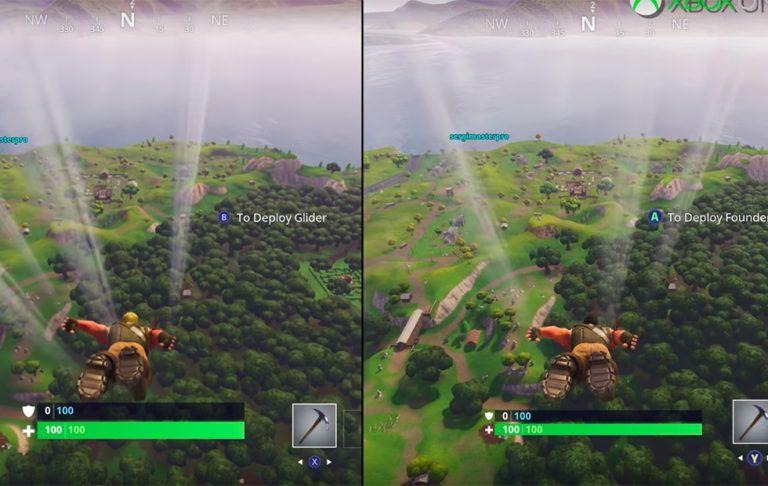 Massively popular battle royale game Fortnite is now available on the Nintendo Switch, and some frustrating news for PS4 users aside, it's a pretty exciting arrival. The game brings the full Fortnite experience, including fort building, of course, but some have expressed concerns over the quality. Turns out, it's not so bad.
Now, it goes without saying that Fortnite on the Xbox One X or any decent PC is going to be much higher in quality than Fortnite on the Nintendo Switch, which simply can't compete in performance due to the hardware available. The big question remains: is the port of a high enough quality to offer an enjoyable experience?
The folks at Digital Foundry have answered that question with a detailed evaluation of the Nintendo Switch Fortnite port, visually speaking. In the video above, DF shows us nearly identical side-by-side action of Fortnite on Switch and the Xbox One X, the most portable version of Microsoft's gaming console.
It's no surprise that the Xbox One X offers considerably better quality than the Switch. However, it's clear that the Switch port can hold its own, and despite some jagged edges and artifacts, the quality is generally pretty good. A lesser number of details are presented when compared to the Xbox, but the smaller screen helps compensate for that.
The only time performance appears to drop very noticeably is during heavy gameplay; that's not to say that it's unplayable, but it becomes very clear that the console has trouble handling the fast action. All that said, while you may not be playing at a competitive level with this port, Fortnite on Switch is overall a great addition.