Fortnite NFL Rumble LTM and skins arrive for Super Bowl weekend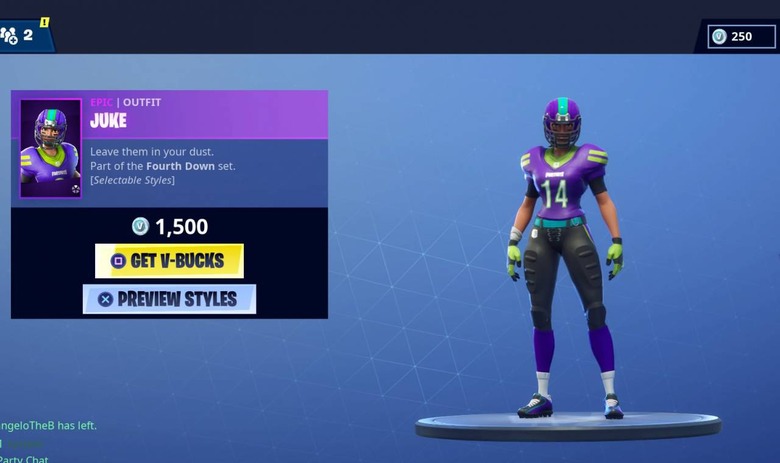 Epic Games has brought back its Fortnite NFL skins just in time for Super Bowl weekend, and they are joined by a new Limited Time Mode. Called NFL Rumble, this LTM splits players into Patriots and Rams teams, putting each player in the appropriate jersey skin and then setting them loose to battle for victory. This is the second time Epic has offered NFL character skins.
Epic first released its NFL character skins late last year as a way for fans to show their team allegiance. The options were pulled from the Item Shop after a relatively short period of time, but now they're back for a limited time. Players can buy each skin for 1500 V-Bucks, which is around $15 in real money.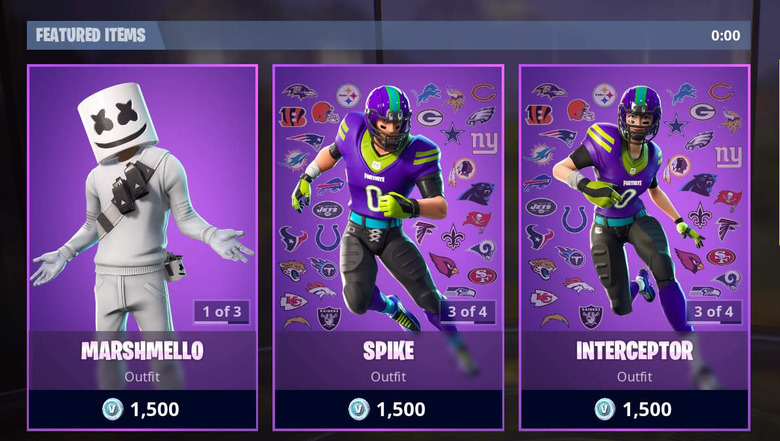 Joining the returned NFL skins is a new NFL Rumble Limited Time Mode (LTM), which is basically Team Rumble, which instead features only 20 players per team, with one team representing the New England Patriots and the other team representing the Los Angeles Rams.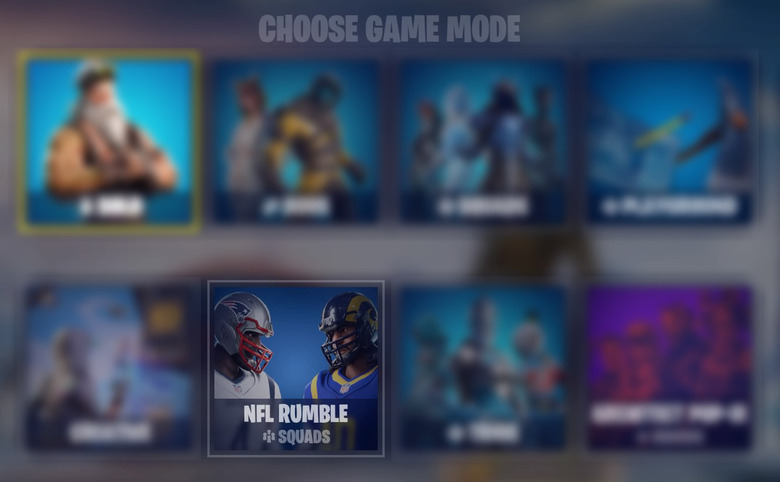 NFL Rumble says "Squads," but as with Team Rumble, single players can join the match without any partners. Respawning is turned on in this Limited Time Mode, meaning you will return to the game if you die. The first team to reach 100 eliminations wins. It's unclear how long the NFL Rumble LTM will remain, but presumably it will last through Super Bowl weekend.
The new mode joins the in-game Marshmello concert that will take place this weekend. Starting tomorrow at 2PM ET, players will be able to join a special Limited Time Mode that will feature a performance by musician Marshmello. Players can watch the concert live at the virtual stage found in Pleasant Park.