Fortnite Mobile on Android: here is how it will play out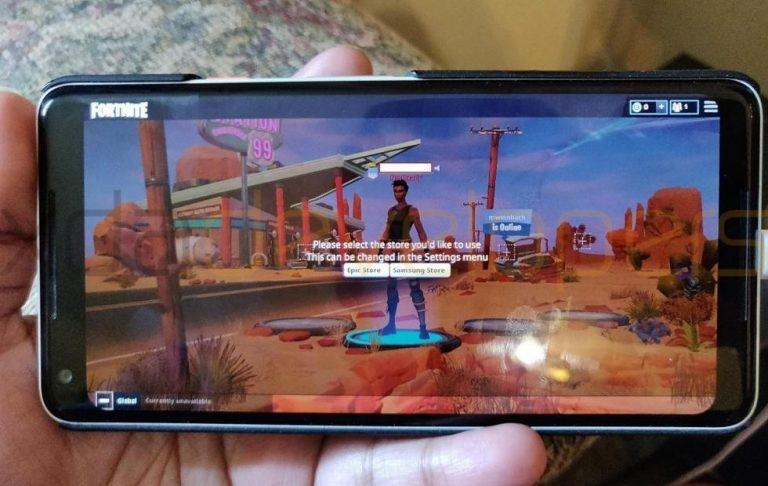 Just as battle royale games have left a deep mark in the PC gaming market, it is now also poised to change the face of mobile gaming, especially after the mobile launch of the two biggest titles in that genre. Well, one and a half. Fortnite is still due to launch on Android alongside the Samsung Galaxy Note 9. But considering Android's software ecosystem, it isn't surprising that some very arduous developers have managed to get it running on the closest thing to a Galaxy Note 9: Samsung's own Galaxy S9+.
XDA's passion in prying apart the Fortnite Mobile on Android story simply reflects the interest of the Android gaming community to the extreme. Epic Games also practically made it easier considering they are insisting on distributing an APK themselves rather than share 30% of their profits with Google. Strangely enough, Fortnite Mobile might actually launch on Samsung's Galaxy Apps store, simply because they have a more "generous" revenue sharing scheme.
While XDA did manage to get a hold of Epic's official APK for Fortnite, thanks to some sleuthing, it was, as expected, locked to the Galaxy Note 9. Or at least it was. Those limitations were no match for expert decompilers and, soon enough, XDA developers were able to get the game running on a Galaxy S9+ at max settings.
They were also able to run Fortnite on a Google Pixel 2 XL and an Essential PH-1. They did encounter a problem on a rooted OnePlus 6, though that could probably be worked around with some Magisk magic. Regardless, rooting fans should be aware of the potential obstacle.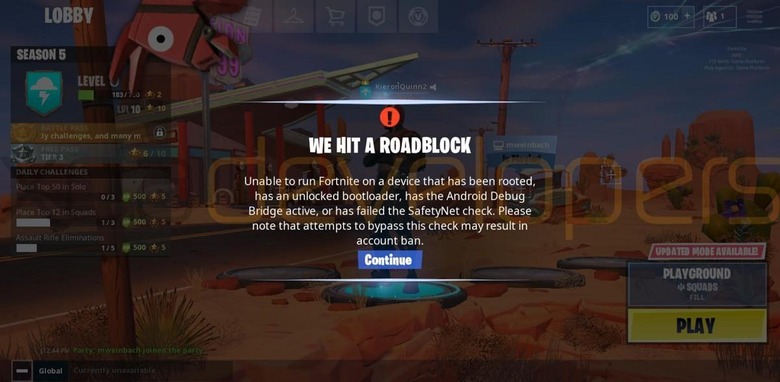 As a high-profile PC game gone mobile, Fortnite Mobile, along with its rival PUBG Mobile, has the opportunity to raise the profile of mobile gaming even higher. That said, Epic Games' unorthodox decision to distribute the game on its own also poses a potential security risk to both users and the game itself that could ironically harm that same market. We'll know the exact details once Samsung's Unpacked event gets underway tomorrow.