Fortnite leakers unite in plan to avoid Cattus event spoilers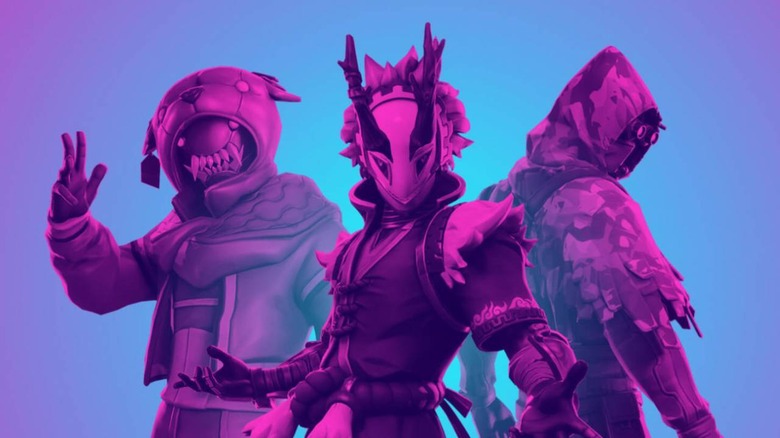 Spoilers on the Internet are inevitable, but particularly frustrating when they arrive in the form of leaks before the actual content airs or is released. All signs point toward a major battle that's going to take place in the Fortnite battle royale island, but we don't know the details yet. Here to ensure that doesn't change are the game's most prolific leakers.
Though Epic has taken steps to hide files and therefore cut down on the number of leaks that happen, a small percentage of Fortnite plans have still managed to trickle out ahead of upcoming updates. That will be the case for the season 9 finale event, which will be at least partially revealed in the game update files.
Though leaking is their job, a number of popular Fortnite leakers have agreed that they won't spoil the upcoming showdown involving the giant pink robot currently jutting out of the island's volcanic crater. The decision was revealed by leaker FortTory; those participating are using the hashtag #wedontleak on Twitter, letting players know it is safe to keep them unmuted.
Me and some other leakers have talked and came to a conclussion we wont leak the event 1/2 hours before the event starts. Lets just keep it a suprise.

Hereby I call up all the leakers, keep it for once a suprise and enjoy the event!#wedontleak

— FortTory – Fortnite leaks & news (@FortTory) July 18, 2019
Not all Fortnite leakers have promised to avoid releasing event spoilers, however. In these cases, the leakers say they will use 'mute words,' which are words that Twitter users can mute in their account settings so that tweets containing them won't be visible. This will effectively make the spoilers invisible for anyone who doesn't want to see them.
No one knows what Epic has planned for its season finale, but players are anticipating that some sort of battle involving the robot will take place. The robot has been built piece by piece in the Pressure Plant destination and, as of the most recent update, is complete. Some players are hoping to see the robot battle the sea monster, but we won't know until the event arrives.