Fortnite leak teases the return of five big classic locations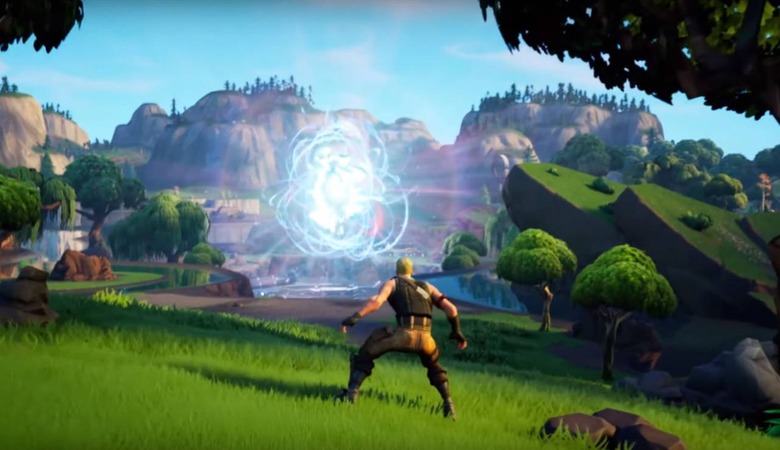 A full week has passed since the release of Fortnite Season X, establishing the time travel theme the company had teased in the days leading up to the big update. The tenth season kicked off with the return of one popular destination, Dusty Depot, but it seems the company isn't done turning back time. A new leak suggests that five classic locations will be returning to Fortnite in coming weeks.Fortnite players had expressed disappointment with the small number of changes Season X brought to the battle royale island, the only substantial one being the return of Dusty Depot where Dusty Divot was previously located. Epic may be planning to introduce other classic locations gradually through the season, however.
Data-miners Kleinmike and HypeX recently tweeted about their discovery of a new challenge in the game's code, one that indicates objectives will need to be completed at the following classic locations:
- Risky Reels
- Flush Factory
- Greasy Grove
- Moisty Mire
- Anarchy Acres
The discovery indicates that Epic may be planning to bring several previous locations back to the game, though it's unclear how that may take place. Epic could reintroduce the destinations one at a time or stagger them between in-game events — their return may indicate a progressive fracturing of time on the island, though that's all speculation at this point.
Assuming these locations return to the game, they would presumably replace parts of the current island biomes that reside in these destinations. Moisty Mire, for example, was located in the southern portion of the island's current desert region, which may partially disappear in coming weeks. There's no indication of when these locations may return.