Fortnite leak teases mysterious 'Zebulon Drone' item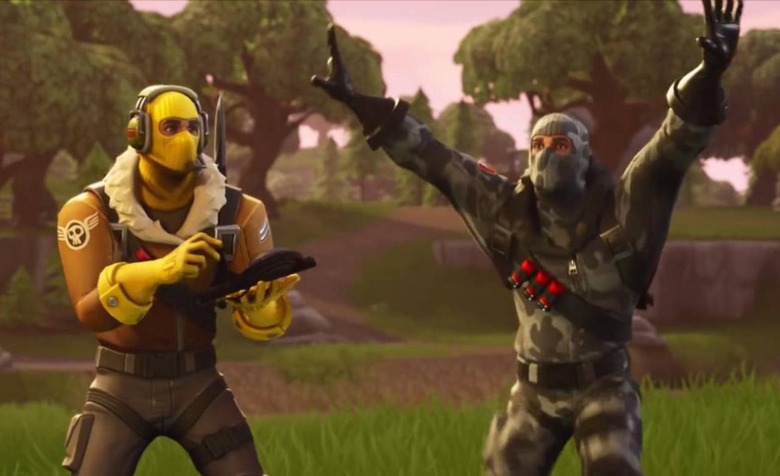 Epic may be preparing to launch a new Fortnite item called a 'Zebulon Drone,' at least according to a leaker who has a solid reputation for picking through update files. References to the item (or vehicle?) were published on Twitter this week; the leak indicates the item may be revealed soon as a new item in the game's news feed.
The leak comes from Twitter user 'Lucas7yoshi_,' a dataminer who has previously leaked a number of things related to the popular battle royale game Fortnite. Though many past leaks from this account and other dataminers have included renders of the items, we have very little to go on right now.
wat pic.twitter.com/irEgxbBcoh

— Lucas7yoshi_ // Fortnite Leaks & News (@lucas7yoshi_) April 11, 2019
The account shared two screenshots of Fortnite code, the first featuring the reference "End Zebulon Drone," and another featuring the reference "New Zebulon Drone." The account also found some references to "FidgetSpinner," though there's no reason to assume Epic plans to put the item in the game, particularly in light of its complete lack of popularity.
The Zebulon Drone appears to be something Epic may be planning to add to Fortnite, but information is so slim that we can't say anything with certainty. It's possible the item could launch in the future, but only for the Save the World mode; it could also ultimately be something benign rather than a major addition to the game, such as a vehicle.
A number of previously leaked items have eventually made their way to the game, but those typically involved more substantial leaks than what we have with the current 'Zebulon Drone' text. Players are reduced to waiting and watching for signs of the new item (or vehicle); Epic hasn't commented on the rumor.