Fortnite is down: Current status and Epic's comments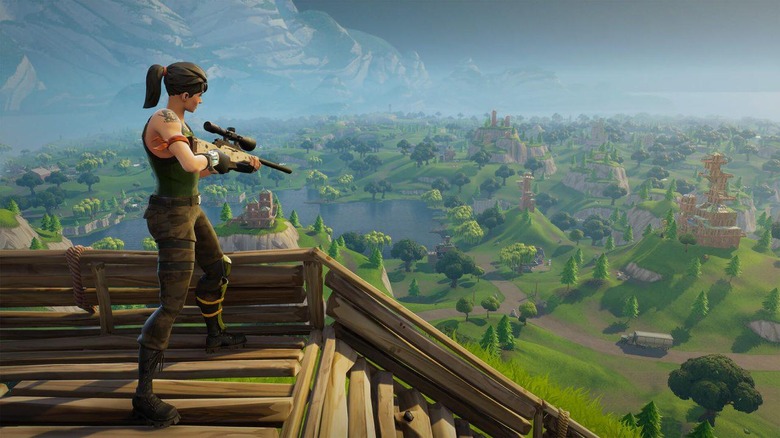 It has been a rough 18 hours for Fortnite fans. Late last night, Epic brought Fortnite offline so it could perform emergency maintenance on its servers. At the time of this writing – more than half a day later – Fortnite still hasn't returned, turning this into a very long period of downtime that no one really expected.
So, what's going on? Apparently, this unexpected downtime is all thanks to a database failure, as explained over on the Fortnite server status page. "Login is currently blocked across all Epic endpoints, including games, websites, and the Epic Games Launcher," Epic wrote last night around 6 PM Eastern. "This is due to a database failure which we are working to resolve as quickly as possible. In a measure towards resolution, matchmaking will be blocked for a short period."
What follows is a string of updates that see Epic attempting to roll out a fix for that database failure and then putting servers into emergency maintenance not long after. The last update was posted around 2 AM Eastern and simply reads "We're still working on the database upgrade process, and remain in downtime."
Things don't get any more encouraging when we look at Fortnite's official Twitter account. The last tweet was posted 12 hours ago and simply reports the emergency maintenance period, pointing users to the same server status page linked and quoted above. At the moment, there's no ETA on when a fix might be available.
Searching Fortnite on Twitter gives a mixed bag of results. Around 30 minutes ago, some users began reporting that they're able to get into the game, while others are saying that logins are still offline. For what it's worth, I'm not able to even log into the Epic launcher, so even if the servers are starting to come back online, it seems they're doing so slowly.
We'll keep an ear to the ground for more, but for now, it's probably best to wait for an official update from Epic instead of trying to continually log in. Here's hoping the game comes back online for everyone soon, because judging from some of the tweets we've been encountering, players are starting to get desperate.