Fortnite competitive play returns with Blitz Showdown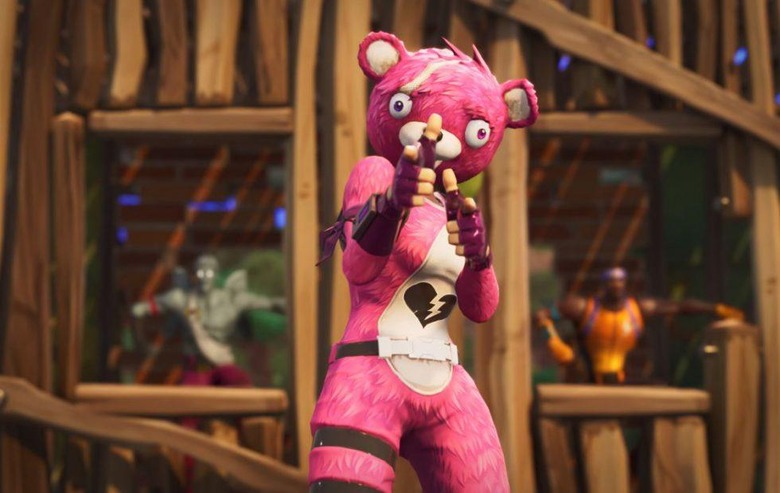 A couple of weeks ago, Epic decided to make its first foray into "ranked" Fortnite play by hosting a contest called Solo Showdown. The premise was fairly simple: play 50 games, earning points along the way for each of your finishes, and at the end of the weekend, the top 100 players around receive a V-Bucks reward. Epic is ready to give competitive play a second try with this weekend's limited-time game mode, Blitz Showdown, and it's made a few changes to the formula.
Whereas the first competitive event was simply based on the standard solo game mode, this weekend's event changes things up by making it a Blitz mode. That means there will be more weapons to pick up and you'll gather materials faster, but you'll be pressed for time as the storm will shrink at a faster rate as well. It'll also do more damage than usual if you're caught out in it, so you'll definitely want to make staying ahead of the storm a priority if you want to a chance to win your matches.
As with Solo Showdown, you'll earn points based on your final ranking in each match you play. A 1st place finish is worth 100 points, and the total amount you earn decreases all the way down to 25 points for 76th-100th place finishes. This time around, however, you'll also earn three points for each kill – a minuscule amount on its own, but if you're particularly good at dispatching your enemies, the points you earn have the potential to add up.
While Solo Showdown had you play 50 matches to get your final score, Epic has halved that for Blitz Showdown, which now only requires 25 matches. You'll only be rewarded points for the first 25 matches you play in Blitz Showdown, so now more than ever, every single games counts if you're chasing one of the V-Bucks prizes. Epic will also have different rankings for each region, so there will be independent rewards for North America, Europe, Asia, Oceania, and Brazil – previously, Solo Showdown only ranked the top 100 players worldwide.
When the dust has settled, the 1st place finisher for each region will be rewarded with 20,000 V-Bucks. 2nd-5th place will take home 13,500 V-Bucks, and 6th-100th will get 7,500. You can read the official contest rules over at the Fortnite site. Blitz Showdown is available in-game now and will run until June 4 at 10 AM Eastern. Good luck!