Fortnite Bug Threatens Innocent Players With Account Bans Over Teaming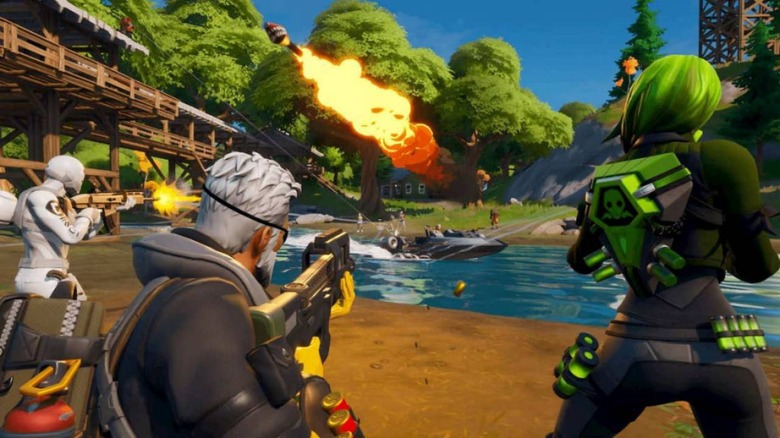 A new Fortnite bug may come with serious consequences for some players, at least according to new reports from gamers who have been impacted by it. A game issue has resulted in innocent players being warned for 'teaming,' with the advisory noting that the player may experience an account ban if they continue to violate the game's rules. It's unclear whether anyone has actually had their account suspended as a result, however.
Fortnite is a popular game, updates are pushed out at a blistering rate, and though Epic is diligent about fixing bugs, there's usually always at least one issue pestering some players at any given moment. This time around, the bug is causing players to panic by presenting them with a warning screen that threats an account ban over teaming.
The 'spectate game in progress' feature is falsely warning/banning players. Help bring this to Epic's attention. from r/FortNiteBR
The only problem, according to the players who have seen it, is that they weren't teaming when the threat appeared. As well, the players dismiss claims that the bug is somehow triggered by carrying a knocked partner or opponent, with some saying that they only see the warning while spectating active players during Solo matches.
Attention to the matter was raised on Reddit, where a post showing a screenshot of the warning recently rose through the ranks with a couple thousand upvotes. The post was successful -- around 6:30PM ET on Monday, an Epic employee posted an official statement on the matter.
'Thanks for raising this with us,' Community Coordinator 'FreightTrainUSA' said in a comment on the post. 'This is definitely not working as intended. We are going to address this as quickly as possible.' No additional information was provided, but Epic generally pushes out fixes for major bugs within hours, meaning these warnings probably won't be around for long.