Fortnite account merge tool released: Here's how to use it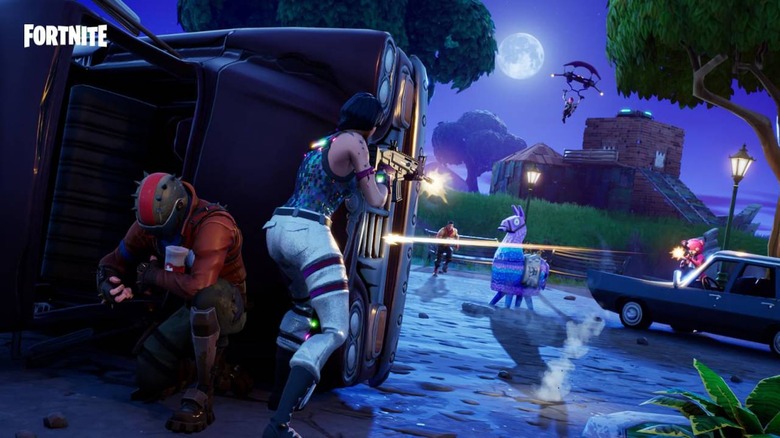 Back in the dark days before Sony gave fans what they wanted and started allowing cross-play, Fortnite players who wanted to play on PS4 and another console were forced to create two separate Epic Games accounts. It wasn't good, as that meant fragmented progression and unlocks that didn't carry over from one platform to another. When Sony stopped being silly and started allowing cross-play, Epic announced plans to release an account merge tool that would allow those forced to create multiple accounts to merge them into one.
Fast forward a few months and that tool is here at last. Console-based Fortnite players can now merge two separate accounts, bringing things like V-bucks and unlocked cosmetics together. The tool is live now, and using it is a fairly straightforward process that comes with a few things to know.
To get started, you simply need to head over to Fortnite's account merge page and log in to both of the accounts you'd like to combine. The first account you'll log into is the one you want to become your primary account, while the second account you'll log into is the one you want to move V-bucks and purchases from. When you've logged into both accounts, you'll be able to preview the merge before committing to it to make sure everything is the way you want it.
There's a list of rules to and things to keep in mind, which Epic has published in a separate article. One of the accounts you're merging has to be a PS4 account for this to work, and both need to have been created before September 28th, 2018 to be eligible. You'll also need to unlink any third-party logins associated with both accounts, and of course, you can't merge any banned or disabled accounts.
It'll take two weeks after you initiate the merge for your V-bucks and cosmetics to be transferred to your primary account, presumably to avoid abuse. After that, though, you can move forward with one account that has all of your purchases and any unspent V-bucks. It's unclear how long this tool will be active, so if you have a console login that you don't plan on using now that cross-play is available on all platforms, it might be a good idea to start the merging process as soon as possible.