Forensic Astronomy determines exact date and time Monet painted "Sunset" masterpiece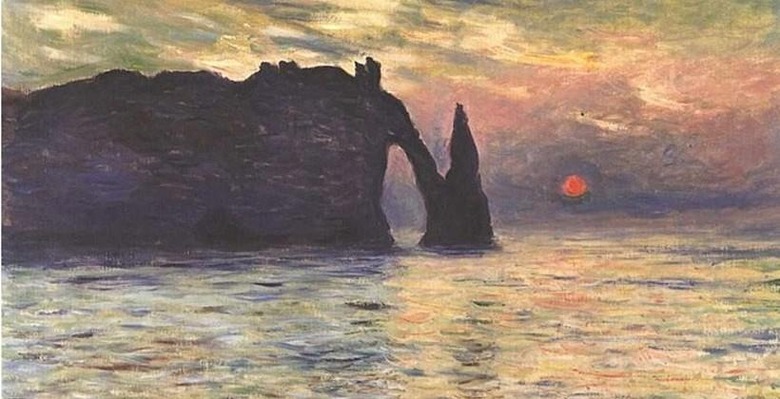 Monet was one of the most famous artiest to ever put brush to canvas. His body of work has some of the most identifiable pieces of art ever created and over the years more than a few people have looked at his art and wondered exactly when and where the artist captured the landscapes he is famous for. One of these landscape masterpieces is called "Sunset."
The painting shows an impressionist scene of water, mountains, and the sun going down on a rather gray and gloomy day. Astronomers have employed forensic astronomy to determine exactly what day and time the artwork was made.
The researchers from Texas State University knew that Monet had painted the artwork during a trip to the Normandy coast in 1883. The team traveled to the Normandy coast to identify the exact location and vantage point the masterpiece was a painted from. Once that exact location was found, the team employed software.
The software was able to roll back time and show them exactly what the sky would have looked like in 1883. The calculations of the researchers determined that Monet painted the artwork between February 3rd and 7th. Using letters the artist wrote during that time and historical weather and tidal data the team settled on an exact date and time. The data shows that the artwork was painted on February 5, 1883 at 4:53 local time.
SOURCE: TheVerge