Ford's Feel the View tech lets the visually impaired feel the sights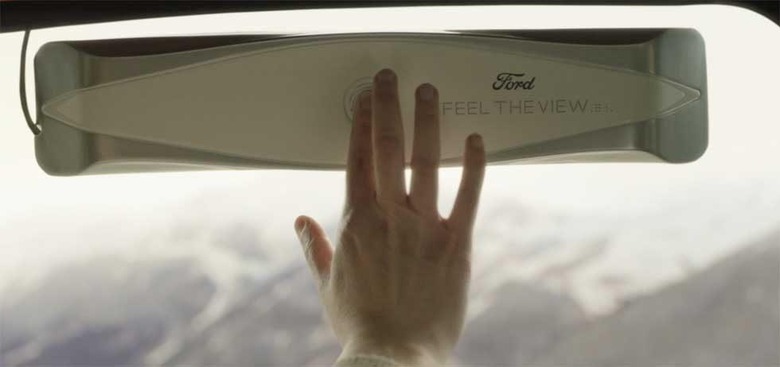 One of the great parts of taking a vacation is seeing all the beautiful sights and places along the way. This is particularly true for very picturesque landscapes with rolling hills or mountains. Ford says that blind passengers on these trips are missing out on this key part of the experience.
To help the visually impaired to be able to enjoy the views outside the car, Ford has cooked up something it describes as a prototype smart car window. The system takes pictures that are turned into high-contrast monochrome images. Those high contrast images are then reproduced on the glass using special LEDs.
When the visually impaired user touches the image produced, different shades of grey vibrate with a range of 255 intensities. That vibration allows the passenger to touch the scene and build the landscape in their mind that other passengers are looking at.
Ford says that the Feel the View system was developed by a team in Italy and GTB Roma in collaboration with Aedo. Aedo is a local start-up that specializes in making devices for the visually impaired.
The idea is to use this sort of tech to turn the mundane task of traveling for the blind into something they can enjoy. The video below gives an idea how the system works. There is no indication if or when this device will be available to purchase.
SOURCE: Ford Europe