Ford upgrades Transit van to the sleeker Tourneo Custom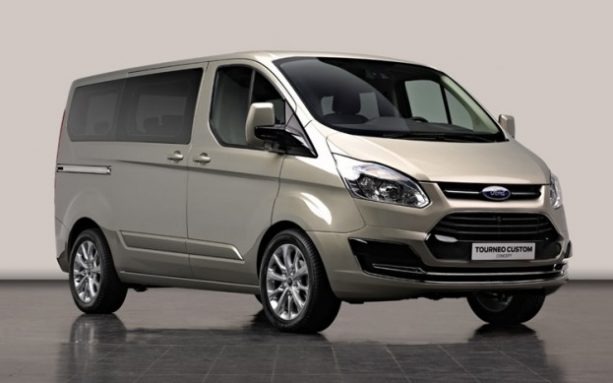 Let's face it. It's hard to make a high-capacity van look sexy. You just can't merge a Chevy Astro with a Mini Cooper. It doesn't work. But Ford is trying to push the envelope with a new concept model called the Ford Tourneo Concept. It's making its debut at the Geneva Motor Show, which takes place next month. It is designed to be the next generation of the automaker's existing "Transit" line of high-capacity vans.
This is an extension of the Tourneo brand, which already exists in Europe. The European Tourneo offers seating for nine passengers and is marketed primarily as a shuttle van. A smaller five-seater is also available, called the Tourneo Connect. The plan with the Tourneo Custom is to go worldwide and further pimp out the Tourneo name, which, we have to admit, sounds a lot cooler and a lot less sterile than Transit, if a bit less descriptive.
The design of the vehicle itself bears a striking manufacturing resemblance to the Ford Focus, Fusion, and Escape. It also has a 2.2-liter inline-four diesel engine and a six-speed manual transmission. There's power for 99 to 153 hp, depending on the trim. Of course, Ford Sync is in full deployment here, and other technological features include engine stop-start, a backup camera, and a warning system that alerts drivers if they're cutting into the next lane. There has been no specific timeframe on when to expect the Tourneo Custom here in the US.
[via Motortrend]