Ford Touch systems get upgraded via Flash drives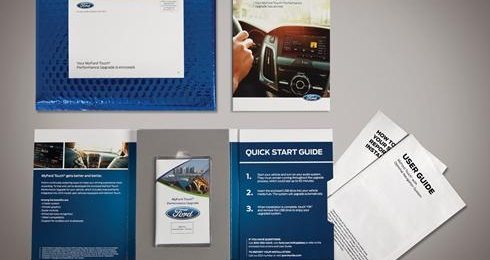 Ford's trailblazing in-car entertainment and information platform known as MyFord Touch (or MyLincoln Touch for Lincoln models) hasn't exactly been a smash hit. The automaker has struggled to make it a user-friendly and intuitive system to have in a vehicle. But the company is nothing if not determined, and that's why it is sending out around 300,000 Flash drives to owners of applicable vehicles.
The Flash drives plug into the USB port of any MyFord Touch-enabled car, and the update process will being automatically. Unfortunately, the process takes about an hour and the car needs to be turned on for the entire time. Users can drive while the update is happening, but during the second half of the update the in-car system is inoperable, which means all processes including climate control and radio cannot be altered.
Once the process is complete, though, a brand new version of the technologically sophisticated system will be available, complete with an improved, more intuitive interface, an enhanced voice recognition system, and quicker response times. Car owners can also go to a local Ford dealer to have the update process performed. The update comes as Ford's place in third-party consumer review sources has dropped without exception. Mailing out 300,000 individual Flash drives is no small task, so kudos to Ford for at least trying. If you own a 2011 or 2012 MyFord Touch or MyLincoln Touch vehicle, be on the lookout for your kit. 2013 models are already equipped with the new software.
[via USA Today]