Ford Sues John Cena for selling Ford GT weeks after getting it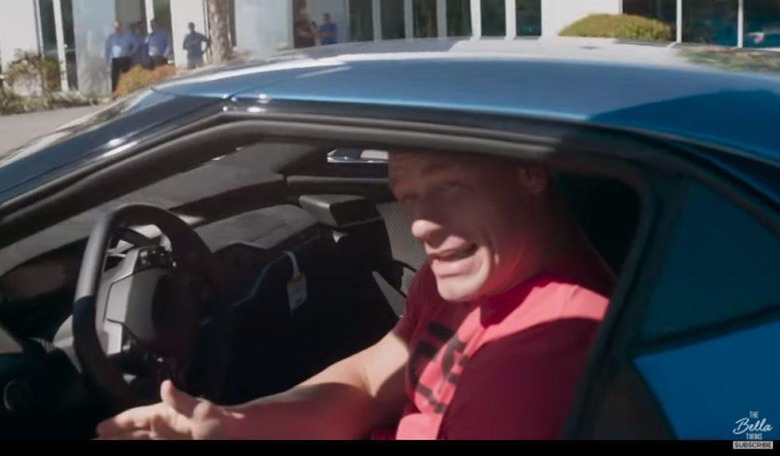 John Cena is a very visible guy. He does a huge amount of charity work for the Make A Wish Foundation, is one of the most popular professional wrestlers out there, and works in movies. Cena also purchased one of the coolest Ford cars ever made, the new Ford GT.
The Ford GT was very hard to purchase, not only did you have to have the money to afford the car, you also had to get Ford to agree to allow you the right to purchase the ride. Cena was allowed to buy the car, but then he turned around and sold it only weeks after the purchase was made and Ford isn't happy.
Ford is trying to make an example of Cena and has sued the celebrity for breach of contract. One of the things that all Ford GT buyers had to agree to was to not sell the car for 24 months after purchase. This was done to prevent buyers from gobbling up the cars to simply flip them for a profit.
Cena for his part has apologized to Ford and promised to make things better. Cena says that the car was sold "along with other assets to liquidate for cash to take care of expenses."
Reports indicate that while Cena has promised to work with Ford to make things right, but that hasn't happened. Cena is all good guy image and while he broke a contract, we aren't sure that suing a good guy celebrity is going to help Ford's image.
SOURCE: Autoweek