Ford Shelby GT350 packs 500hp 5.2L V8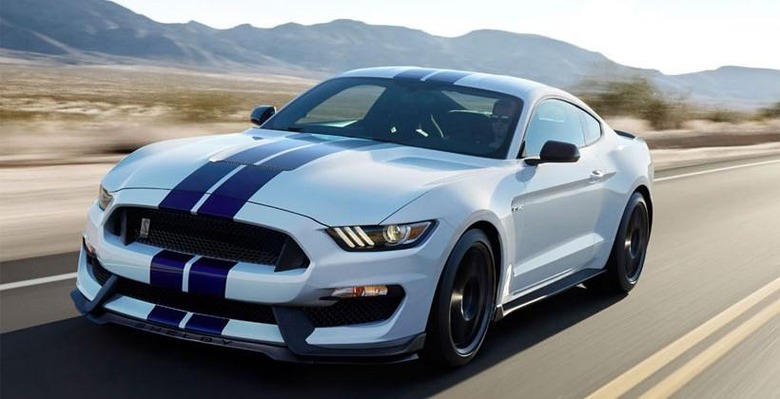 Ford has rolled out one of the hottest new Mustangs in years with a model returning that hasn't been seen since the 60's from Ford. The Shelby GT350 has returned with the all-new Mustang body style and brings with it the most potent naturally aspirated V8 engine that Ford has ever produced. The GT350 will use a high-revving flat-plane crankshaft 5.2L V8 producing over 500hp.
The V8 used in the GT350 is the first use by Ford of a flat-plane crankshaft. That sort of crankshaft is often found on racing cars and European cars. The crankshaft laces the connecting rods at 180-degree intervals to reduce exhaust pulses and help the engine produce more power. Exact numbers are not announced, but Ford says the car will produce more than 500hp and over 400 lb-ft of torque.
The engine is mated with a 6-speed manual transmission and a Torsen limited slip differential. The car will also feature lots of tech to help it handle and perform better like MagneRide dampers, aggressive brakes, and better aerodynamics.
The outside of the car was tweaked for aerodynamics and downforce to help the car handle at speed. Front fender vents with vented inner fenders are featured to remove turbulent air from wheel wells. There are also openings on the outside of the car to draw air to the radiator and brake cooling ducts. Cars fitted with the Track Pack also get an engine oil cooler and transmission cooler. Pricing and availability for the car are unannounced.
SOURCE: Ford