Ford issues recall on over 400k Freestar, Monterey, and Escape vehicles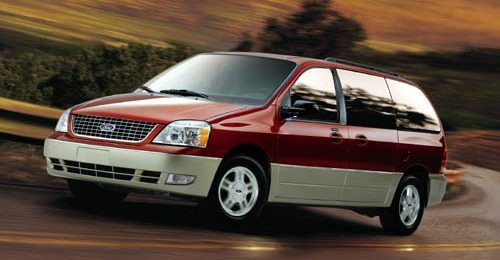 Ford has issued a recall and a huge number of vehicles in order to fix defects on the cars that can lead to power loss of fire. The recall covers 205,896 Ford Freestar and Mercury clone Monterey vans. The recall also covers 244,530 Ford Escape SUVs along with an additional 40,000 Escape SUVs sold outside the US. The recalls are being handled in coordination with the NHTSA and were confirmed by a Ford spokesman.
The year range for the Escape SUVs under the recall is 2001 to 2002. On these vehicles, the brake fluid can leak from the master cylinder cap and lead to corrosion that could cause a fire. The Freestar and Monterey vans are being recalled due to issues with the torque converter. The output shaft of the torque converter could fail and cause a loss of power.
A loss of power while passing or accelerating into traffic could be disastrous. Apparently, only two minor accidents have happened over the last eight years. There were only minor injuries reported in the incidents.
[via Freep]