Ford Focus Electric Investigation Opened By NHTSA Over Spontaneous Stalling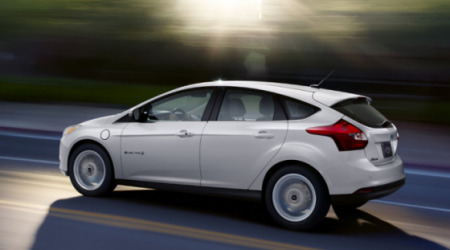 Ford has found itself on the receiving end of an investigation by the National Highway Traffic Safety Administration, which states it has received a dozen complaints about the auto maker's Focus Electric vehicles. Reportedly, the electric vehicle is prone to stalling without warning, a potential hazard.
The complaints received by the NHTSA concerned Focus Electric model years 2013 and 2012, and all of the reported instances of the problem have resulted in the last five months. Fortunately, none of the spontaneous stalling has resulted in an accident or any injuries. Of the 12 reports that the Administration has received, six of them resulted when the Focus Electric was traveling at 30MPH or faster.
The Focus Electric hasn't sold in high numbers, with Ford selling a tad over 1900 cars since late 2011 when they were launched. A spokesperson for the auto maker, Kelli Felker, has stated that Ford is working with the NHTSA on the investigation, something that could potentially lead to a recall down the road, depending on what the agency finds.
In addition, depending on what the investigation turns up, Ford could elect to issue its own recall to fix the problem, assuming one is identified. The Focus Electric has been available for a couple years, being priced approx. $40,000 USD and offering high gas mileage. Last year, the 2012 Focus Electric earned the title of most efficient five-passenger car in the US with an EPA rating of 105MPGe.
SOURCE: USA Today