Ford Focus Electric gets EPA rated at 105MPGe with a 76-mile range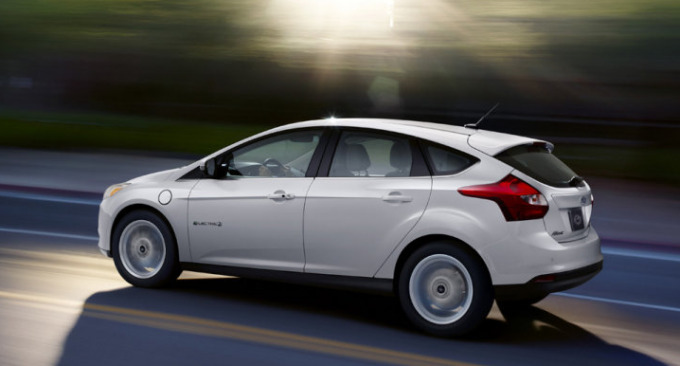 The 2012 Ford Focus Electric has been crowned the most efficient five-passenger car in America, receiving its official EPA ratings of 105MPGe, the electric equivalent to miles per gallon, with 110MPGe in the city and 99MPGe on the highway. The vehicle has also been rated with a 76-mile range on a single charge.
Ford celebrated the news today and made it clear how superior its Focus Electric is to rival Nissan Leaf. The Focus Electric's MPGe rating is 6MPGe greater than that of the Leaf in both city and highway driving, while Ford's faster charging technology takes about half the time to recharge.
The Focus Electric also boasts more passenger room and offers a 76-mile range on a single charge, which is greater than the Leaf's 73-mile range. However, depending on driving style and other conditions you may not sense the 3-mile difference in real-world driving, but what you will notice is that the Focus Electric costs an extra $4,000. The Leaf starts at $35,200, while the Focus Electric starts at $39,200.
[via AutoBlog]