Ford experiment uses Coke's PlantBottle tech to create car seats with new partnership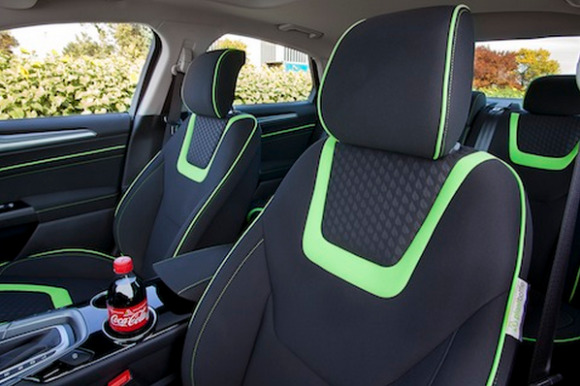 Going green spans a wide range of endeavors from unusual and offbeat to unique and conservative, and not to be left out of the mix, Ford has been working on its own various environmentally-friendly projects. In its latest move, the auto maker has teamed up with Coca-Cola in a partnership to use the latter company's PlantBottle technology to develop seat components for its Ford Fusion Energi hybrid.
The technology is being used to create seat cushions, backs, and head restraints, as well as other car elements like door panel inserts and headliners. PlantBottle, as Coke calls it, is a technology that uses PET resin — of which part of the components are derived from plants — to create earth-friendly packaging. The plastics are recyclable, and this test by Ford will help it determine whether this material could be used in vehicles brought to market.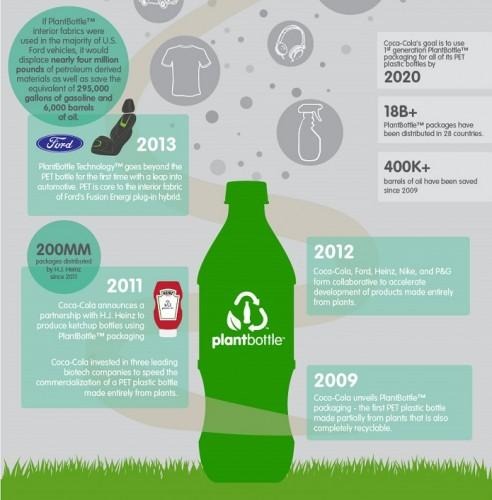 This is a particularly big move for Coca-Cola, with it representing the first time this technology has been utilized outside of product packaging and could lead to further platform development. Ford, meanwhile, will be showing off the Energi with PET derivatives at the Los Angeles Auto Show later on this month, something done in part to garner consumer feedback.
Said Coke's General Manager for the PlantBottle platform, Scott Vitters, to the folks over at Forbes: "It's important to realize that PET resin is part of the broader polyester family, so this is clearly the most significant partnership we have so far as well look at the broader impact of the potential for the PlantBottle."
SOURCE: Forbes