Ford Chariot commuter shuttle service temporarily suspended in San Francisco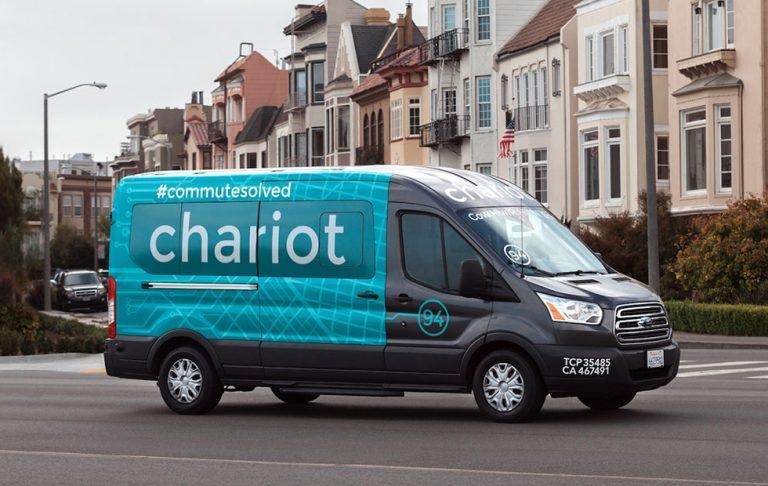 Around this time last year, Ford Smart Mobility announced the acquisition of Chariot, a transportation company based out of San Francisco. Chariot offers shuttle buses that give commuters another option for getting around while helping alleviate road congestion. News coming out of San Francisco reveals that Chariot operations have been temporarily suspended in the city due to inspection failures.
According to the San Francisco Business Times, Chariot failed three inspections by the California Highway Patrol, which ordered the service to stop operating. A source surfaced claiming that some drivers had failed to perform safety checks, but CHP's Public Information Officer gave the folks at TechCrunch a different explanation:
On three separate inspections of Chariot Transportation, Inc. it was discovered drivers without valid Class B California Driver Licenses were driving passenger buses which required a Class B license.
Each instance of this resulted in a poor inspection rating; once too many of these poor ratings were received, the CHP issued a temporary suspension of services until the issue was sorted out. Chariot sent a brief notice to customers saying that it had stopped operating temporarily, and that it expected it would 'resolve this disruption quickly.'
Chariot has had a controversial presence in San Francisco, where some have alleged that its shuttles have blocked drives, made stops at municipal bus stops, and more. The city's Municipal Transit Agency recently approved new rules that will stop Chariot from operating its private buses along the city's public transit routes.
SOURCE: TechCrunch, BizJournals