Ford C-Max hybrid owners to receive refund over inflated mileage rating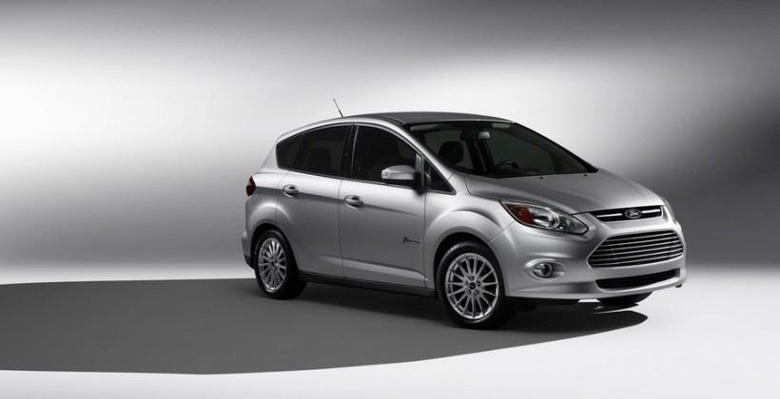 Owners of the Ford C-Max hybrid will be receiving a "special" payment from Ford, something it calls a goodwill payment following criticism that its hybrid vehicle didn't live up to mileage claims. In addition to the payments, Ford has also readjusted the C-Max's mileage rating, making it more accurate and answering to claims that it was inflated.
For those who have purchased the car, Ford will be sending out a one-time payment of $550 USD, while those who leased the car will be getting a smaller $325 USD check. It does not matter how many miles the owner has put on his or her C-Max, nor does it matter when the hybrid was purchased. Said Ford's VP of Global Product Development, this will avoid hassles from having to prove numbers at a Ford dealership.
As for the lower-than-common mileage rating, Ford's aforementioned VP – Raj Nair – said the problem resulted in testing anomalies, with the vehicle's MPG rating being based on testing of a different model, the Ford Fusion hybrid. This was because under EPA regulations, an auto maker is allowed to use the fuel economy of a different mode with the same weight class, transmission, and engine.
Because of the similarity between models with the same offerings, the fuel economy is usually nearly the same, as was assumed to be the case with the Ford C-Max and Fusion hybrid. As owners discovered, however, this wasn't the case, with the Fusion turning out to be more aerodynamic in design than the C-Max and, thusly, prone to better mileage ratings.
Ford has labelled the C-Max with a new mileage rating based on its own testing, rather than that of a different model. The current version is now rated at 43MPG in combined driving, with 45MPG in the city and 40MPG on the highway. This is a drop of 4MPG over the hybrid's previous combined mileage rating of 47MPG. The 2014 model, meanwhile, will have tweaks that improves it fuel economy.
SOURCE: LA Times