Ford and McDonald's team to make car parts out of coffee bean skins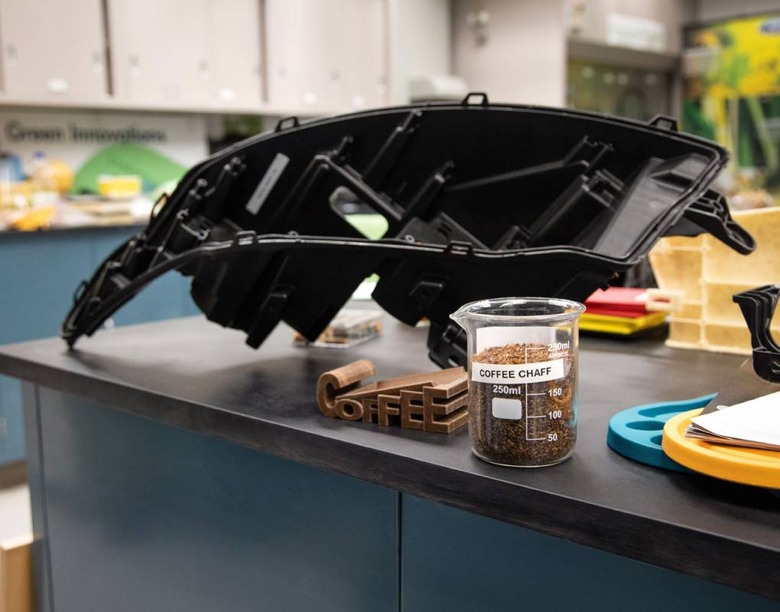 McDonald's sells a lot of coffee, and Ford builds a lot of car parts. The two companies have teamed up to reuse some of the waste that comes with roasting coffee. During the roasting process, the outer skin falls off the coffee bean. That skin is called coffee chaff.Ford devised a way to take that coffee chaff and convert it into a durable material that can be used to reinforce certain vehicle parts. The coffee chaff is heated at high temperatures under low oxygen and mixed with plastic and other additives to be turned into pellets. The resulting pellets can be formed into various shapes.
Ford says that the chaff composite material meets specifications that it needs for parts like headlamp housings, interior parts, and underhood components. The components made with the material are about 20% lighter and usually require about 25% less energy during the molding process.
Ford also reports that the heat properties of the parts are significantly better than the currently used material. This is the first time that Ford has used coffee chaff to produce car parts. McDonald's has announced that it will direct a significant portion of its coffee chaff to North America for Ford to use.
Ford is working to increase the use of recycled and renewable plastics in its vehicles globally. It already recycles water bottles for vehicle carpeting and uses soybeans to make seat foam, among other things. McDonald's is working towards sourcing 100% of its guest packaging from renewable, recycled, or certified sources by 2025. The two companies will continue to look for more ways to use waste as a resource on the way to meeting sustainability goals.