Ford and Gogo in-flight connectivity offer access to Mustang Customizer in-flight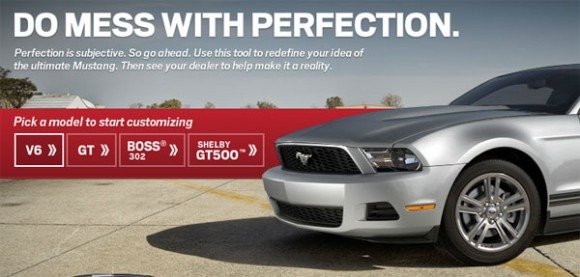 If you are flying on an commercial jet that has Gogo in-flight internet, you can access the Ford Mustang Customizer page and customize your own Stang while you are in the air. The customizer allows you to pick any of the Mustang models including the V6, GT, Boss 302, and Shelby. Access to the Mustang Customizer is free.
Why would you want to access the Mustang customizer in flight? It's cool to make your own custom Mustang anyway, but once you customize your own you can share it on Facebook and then for the entire flight you can access Facebook for free as well. That will probably be more appealing to most than just working up your own Mustang.
The special promotion starts October 21 and ends on November 18. There are 78,791,049,216,000 different possible combinations on the Ford Mustang Customizer. The user can choose from different wheels, decals, body kits, grills, and more.