Football-shaped Kenwood is Ipod Dock with Speaker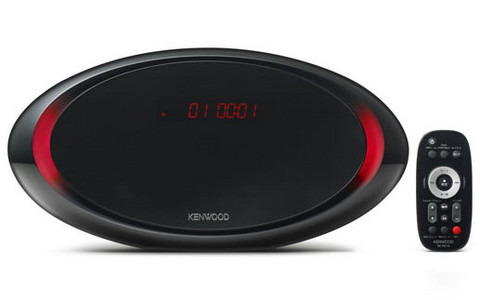 Most prolate spheroid shape object is often aesthetically pleasing, makes a stylish companion for any fun-loving fashionista and it is twice as useful when it can sing. Much like the $599 B&W Zeppelin, the Kenwood CR-iP500 is oval-shaped Ipod dock with built-in speaker system; but unlike Zeppelin, it comes with a slot CD player at only half the cost.
The Ipod cradle sits on top of the unit and it's compatible with fourth-gen iPod Photo, Mini, Nano, Classic and Touch. The edge of the speaker illuminate in red and the level of brightness is adjustable. Beneath the football-shaped speaker houses a full range cone speaker with 3.24-inch woofer, a FM tuner, a built-in CD player and USB reader that's compatible with redbook cd/CD-R/RW/MP3/WMA and a 5w x 2 amplifier unit.
The Kenwood CR-iP500 personal CD system with Ipod dock comes with a remote control, and it has a schedule to release in early December for 27,000 yen ($278).