Fold Away Scooters - Another Step In Making The World A Greener Place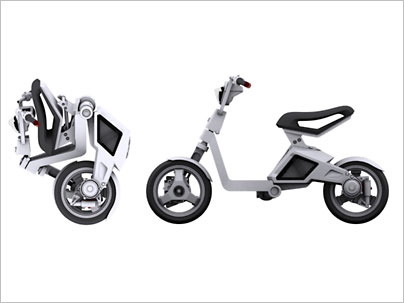 MIT unveiled what it calls (quite reasonably) a fold away scooter. As the name suggests you can fold this scooter up. It reminds me a little of that commercial where the lady transformers her vehicle into a tiny box she drops in her purse... Well this shows you just how close we are to making that a reality.
The design is yet another step in making the world a "greener" place. MIT's Smart Cities Group wanted to provide a clean, silent electronic scooter. Obviously this would be great for big cities but a problem lies in storage, that's where the folding comes in. Like I said before, it folds up into something equivalent to rolling suitcase that can be toted and stored in a small area of your office or what-have-you.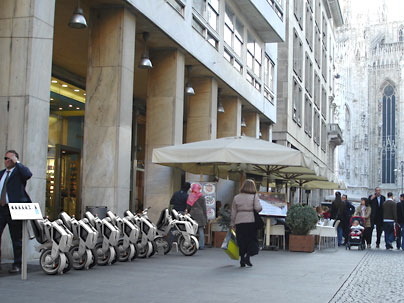 The group's vision is that sometime in the near future these scooters will be available for renting throughout cities, at place like train stations, convenience stores, etc... and like the U-Haul vehicles you can just drop them off at the nearest location when you're done.
These low cost, handy little machines are a great idea. I can't wait to see them become a reality.
MIT Unveils Foldable, Electrical Motor Scooter [via infoSync World]