Fluance DB12 subwoofer boasts 'ultra-low' bass frequencies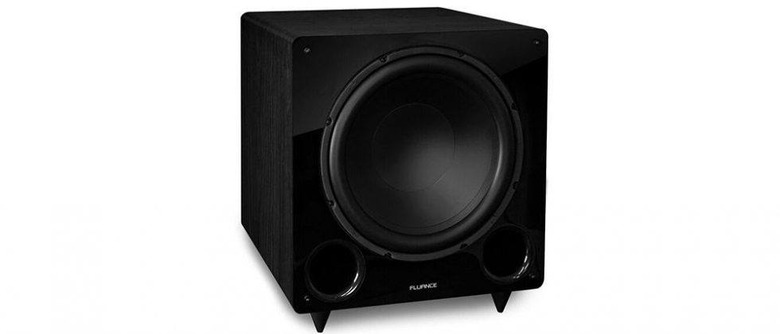 Fluance has announced the arrival of its new DB12, a subwoofer that is able to produce ultra-low bass frequencies for one's home entertainment needs. Officially called the DB12 Powered Subwoofer, this model offers consumers a standalone way to add powerful base to their home audio setup. The model offers 240 watts of dynamic power with a peak of 400 watts, and it packs it all within a modest, somewhat classically-designed wood cabinet.
According to Fluance, maker of big and powerful home audio devices, its DB12 subwoofer is built within a 'precisely tuned' enclosure that is able to play well with ultra-low and low frequencies. This includes MDF wood, says Fluance, with the result being both distortion-free and warm audio quality. The subwoofer is said to produce 'heart-racing booms.'
The subwoofer is able to meet a variety of audio needs, including for gaming, movie-watching, music, and general television. The big selling point here is its support for the ultra-low bass frequencies that many speakers aren't able to produce. The model has a frequency range of 38Hz to 180Hz, and an adjustable low-pass crossover range of 40Hz to 180Hz.
The low-frequency driver comes in the form of a 12-inch long throw polypropylene with rubber surround, says the company. There are RCA L/R inputs and outputs, as well as a front-firing powered subwoofer with an integrated amplifier. The overall speaker weighs 37lbs and measures 16.7 x 15 x 16.8-inches. The model is available now for $299.99 USD.