Flow wireless controller: gesture control and more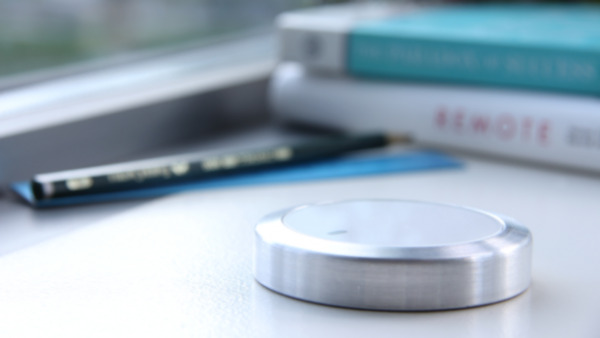 When a trackpad isn't precise enough for your computing needs, you likely turn to a mouse. When a mouse isn't precise enough either, the folks behind the Flow wireless controller are offering an alternative — a puck-shaped device that uses a combination of gesture control and touch sensitivity to take things up a notch. Flow features a high number of accuracy points, and is designed to better work with the human hand in comparison to the traditional mouse design. 
The controller can be programmed for different uses, and thus far has 30+ controls already developed for various applications, including AutoCAD, Photoshop, and more. This is joined by an open platform that allows developers to create their own shortcuts and uses for the device.
Flow connects with devices via Bluetooth, and features a run time of 4 or more months on a charge. Sensors on board allow the unit to turn 360-degrees with more than 1,000 accuracy points in addition to detecting hand gestures and offering both luminosity and capacitive touch. The controller itself is made from aluminum and stainless steel around the edges with a polycarbonate touch surface in the middle.
Flow has been funded through Indiegogo, raising $53,000 USD and exceeding its $50,000 goal. There are 38 days left in the campaign, which is offering the Flow controller with a $99 USD pledge + $20 for shipping outside of Europe. The estimated shipping date is set for June 2015.
SOURCE: Indiegogo