Flounder, Molly, TV and HTC: Google I/O 2014 gets fishy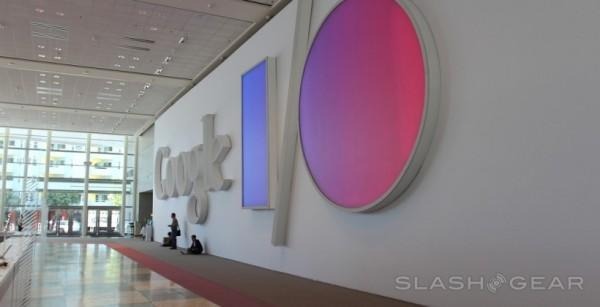 Speculation, rumor, innuendo — the days and weeks leading up to Google I/O have it all. The long-anticipated, heavily rumored Nexus 8 is once again building steam, as are changes for Google TV (or maybe Android TV). It's easy to dismiss these as simple rumors, but are they? Maybe this time, Google let info slip a little early.
Flounder
Via various sources, we get quite a bit of info surrounding the purported Nexus 8. We'll start by saying there is absolutely zero reason to believe this is going to have an 8-inch screen — that's a die-hard rumor about a tablet spawned some time ago. All the evidence leads straight back to code found in AOSP via the Chromium tracker, which is often the root of all new Android device rumors.
Via code commits there, we know there is an HTC device in testing. We can surmise from that code that it's currently going by "Flounder". If that sounds silly, keep in mind Google likes to keep it fishy, naming several Nexus devices after some type of water-dwelling creature. Mako, Hammerhead, and Tilapia have all dotted the Nexus device landscape.
We'll remind you that aside from a line of code reading "project device/htc/flounder" there is no mention of anything else suggesting what it is or may be. It could be the next Nexus smartphone, and it could be a tablet. It might be a smartwatch, too. It could also be the device that kicks off the alleged Android Silver program. We simply don't know enough to jump to conclusions.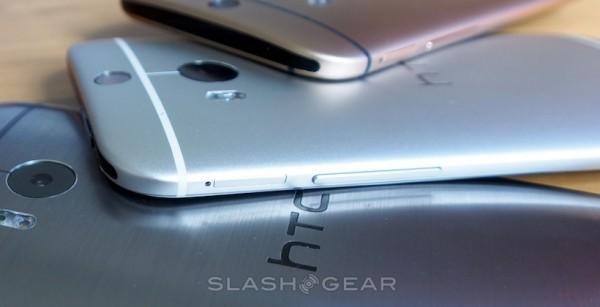 Molly
Another fishy tale is the mention of Molly, but this is no handset. With Molly, we know it's a Google hardware product, because the code "project device/google/molly" tells us so. Another line of code under the project device mention notes it's a set-top box: "e610c57 Set BT minor code to SET_TOP_BOX instead of HIFI."
Molly is a bit more straightforward, because we know what we're getting: a set-top box, branded by Google. The page has since been taken down, but gave a few other tidbits of info. We know what the form factor is, and who makes it — but what will it be used for?
"Molly" gave several references to a Google TV reboot, and a device that is geared toward gaming. There were several mentions of an NVIDIA chipset, which would likely be a Tegra 4 or Tegra 4i. Both of those are heavily geared toward gaming, but the clues don't stop there. There were also several mentions of pairing to a game controller, suggesting this new set-top box will have its own game controller like the Fire TV from Amazon.

Conclusion
Here's what we know: Flounder and Molly are types of fish, and they're also devices being tested by Google. Flounder is made by HTC, and Molly is branded as a Google device. It's very possible Google is actually making the device, as they have Nest to deal with their hardware desires now, but we're not confident in saying Nest has begun work on a set-top box.
We also know that Molly either has or will work with specific controllers, and there were several mentions of both 64-bit and 64 bit in the code. Neither device is finished, and both are still undergoing kernel changes. The code pages have been removed, so Google is actively working to keep these devices under wraps.
Here's what we don't know: everything else.
It's comfortable to say Molly is a new Google TV or maybe Android TV device. We're not clear on Google's aspirations there, but it's going to sit next to your TV, and likely be geared toward gaming and entertainment. If it does more than that, we'll hopefully find out at I/O this June.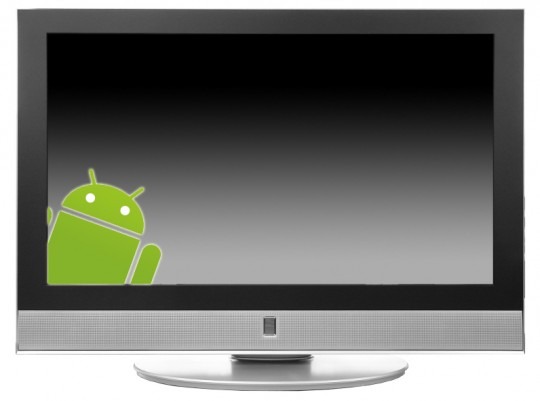 The "Flounder" is an enigma. HTC currently does little more than make a single amazing Android smartphone, so anything else from them is hard to pin down. They don't have a tablet, currently, and have only spoken of getting involved with wearables (read: still no hardware). When it comes to actual devices, there isn't a thing to use as a point of reference like we can with LG and the G2/Nexus 5.
As we lead into I/O, I'll be a bit of a killjoy and remind you that the conference is for Developers — not toys. We may see some product announcements, but whatever is launched is likely meant to get Developers excited. If that's the case, look for both products to be truly special. We know form various hints and videos that Google is going to make a push to get Developers making their apps more stylish and beautiful — which is likely where the HTC device comes into play.
Molly is probably a platform launch device, as the Nexus Q was aiming for. That leads us to believe Google TV is changing drastically, or Android TV is taking its place. We're not going to draw comparison, but the Nexus Q was Google's last effort at a set-top anything. Molly looks to be stronger, but we'll have to wait for I/O to see if it can deliver on the expectations we all have of Google.
Source: Android Review (taken down)