FLIR One thermal camera for Android and iPhone now available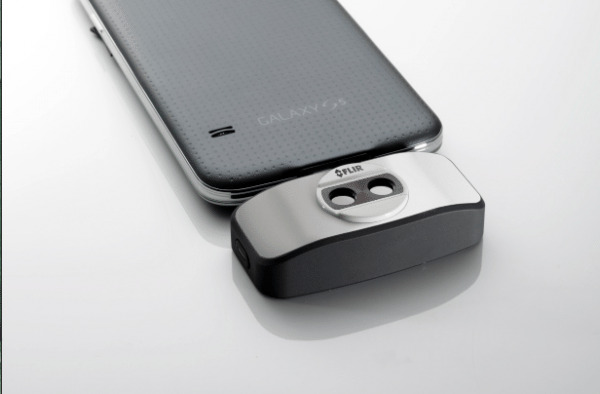 The FLIR thermal camera allows mobile users to see heat from the comfort of their smartphone or tablet, and it has more news. FLIR announced today that its FLIR One thermal camera for smartphones is now available for purchase, giving interested mobile users anywhere in the world a chance to get one of the heat-viewing cameras. Both iOS and Android is supported by this new model, which was introduced at CES earlier this year, and it has been unshackled from the iPhone with the introduction of an Android SDK.
There's a version of the FLIR One with a micro USB connector for Android, and one with a Lightning connector for iPhone and iPad users. The FLIR One model boasts some changes over the last model such as a resolution that is four times that of the last FLIR camera.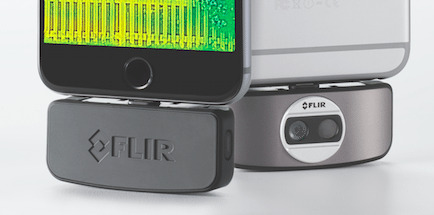 With the FLIR One thermal camera, users are able to see heat, with the sensitivity showing temperature changes down to a tenth of degree. This can be used for anything from hunting at night time to locating hot water pipes behind drywall. Previously this technology had limited availability due to its high price, but FLIR has opened it up to a much wider market.
In addition, FLIR uses its multi-spectral dynamic imaging tech for adding embossed edges to the details in thermal images, which results in what FLIR says are high-fidelity images. Joining the One's launch is an update to the iOS SDK and the launch of an Android SDK for developers.
Price is $249.99 USD. The iPhone version is available now, and the Android version arrives next month.