Flir i3 Thermal Camera Hands-On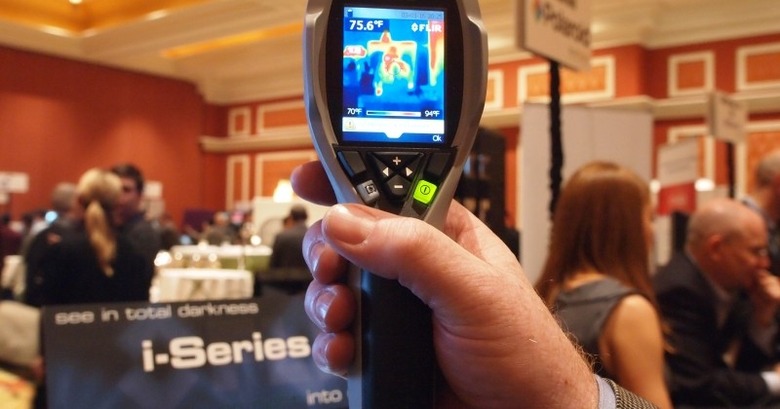 CES is in full swing, and companies are showcasing their latest devices. Not all devices showcased are high end user electronics, and we also see many small products whose innovation can get overlooked with such an event. One of these is Flir's new i3 Thermal Camera. Providing ground breaking technology at an affordable price that has yet to be seen for such a device, the i3 is the best option for any inspecting team.
With our hands-on time with the camera we found it to be incredibly accurate. The device sports a 3,600 pixel high-resolution 2.8-inch LCD display. Sensitivity on the device is outstanding, with a sensitivity rating of just .1°C.
The device also sports a rugged, lightweight design, coupled with it's low price point of $1,195 this will be the ultimate device for anyone on a budget, or looking to provide thermal camera to their whole inspecting team.