FLIR FX Wi-Fi security camera clips out relevant footage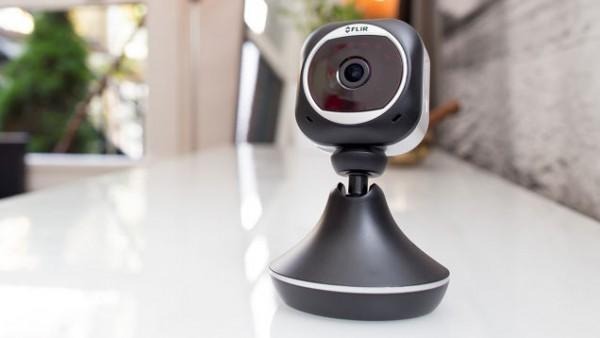 FLIR, the company behind the infrared camera that gives smartphones a new superpower, has introduced another camera — this one not intended to find hot spots in the dark. It is called the FLIR FX Wi-Fi camera, and it is essentially a Dropcam competitor, but with a twist, something we've come to expect from the maker. Unlike most general monitoring/surveillance cameras on the market, the FX Wi-Fi camera includes a feature that pulls out all the instances of motion tracking it detected and compiles them into a single clip, eliminating the need to watch long reels of footage for instances of activity.
The FLIR FX camera resembles a portable webcam, and can be positioned on just about any flat surface in order to monitor a room — on top of a bookcase, for example, or on a desk. It records 1080p-resolution footage to a microSD card, and includes a 160-degree FOV wide-angle lens.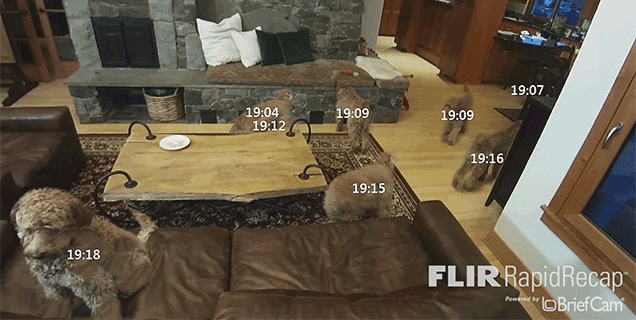 Integrated IR LEDs allow for use during dim and dark hours (with a range of 33ft.), and there's two-way audio. Wired usage isn't necessary, as well, due to the inclusion of an integrated battery (2 hours of recording time).
Where the camera is interesting lies in its cloud-based footage processing — whatever motion activity it captures during the day is condensed into a short clip showing multiple elements of motion overplayed into a single snippet, with each element including a floating time stamp over it. This allows the user to review an entire day's worth of captured video in a much shorter span of time.
The FLIR FX Wi-Fi camera is up for pre-order now at $199 USD.
VIA: Gizmodo