Flipbac Camera Grips help you to get a grip on your camera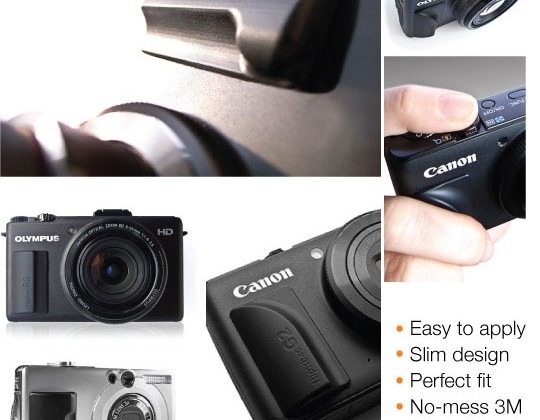 I normally shoot photos with a Nikon D80 DSLR when I want to take really good pics. I like the camera because it has a comfortable grip and high image quality, in all the years I have been shooting with the D80, I have never had it slip out of my hands. I also have a new small point and shoot that takes HD video and the little thin rectangle has slipped out of my mitts on more than one occasion only to be saved by the wrist strap.
I bet I am not the only geek who has a hard time keeping a hand on the slim rectangular and very slippery point and shoots on the market today. If you have dropped your camera or just want a more comfortable grip, the Flipbac Camera Grip may be perfect for you. This little grip gives you a raised area to wrap your fingers around. The thing is easy to apply and would fit just about any camera out there.
The grip is held on the surface of the camera with 3M adhesive, and you can peel it off should you never need to. The grip is made from silicone, which's would make it nice and soft and reduce the chance of allergic reaction to those that can't deal with latex or rubber. The Flipbac comes in three styles, including G1, G2, and G3 with the difference being the shape of the grip. They are all 38mm H x 22mm W and cost $9.99 each.
[via Flipbac]