Flip Video Ultra released for your voyeuristic pleasure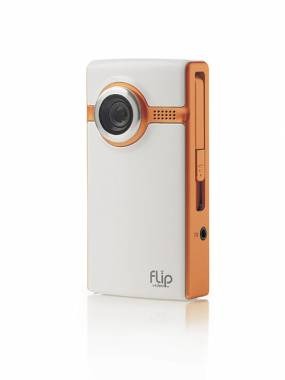 These cameras really are amazing for what they are, essentially they are designed for someone, likely between the ages of lets say 12 and 30 to record their stupid stunts or whatever on camera in a format for near instant YouTube upload. The new Ultra series has different colors and integrated software for uploading to one of many video sharing sites.
There is also some very basic software for editing and cataloging. On top of that there are one-click email transfers of the clips. Oh yeah I mentioned different colors and didn't tell you what they were, they are, black, white, purple, orange, and green.
The Ultra series maintains the compact size and integrated USB connector. There is a 2x digital zoom and two different capacities, the 1GB is estimated at 30 minutes of video and the 2GB version supposedly gives you a full hour. They will be available soon and are listed at $150 and $180 respectively.
Flip Video Ultras add YouTube sharing [via electronista]