Flexible Chromatic USB Hub is bendy and bright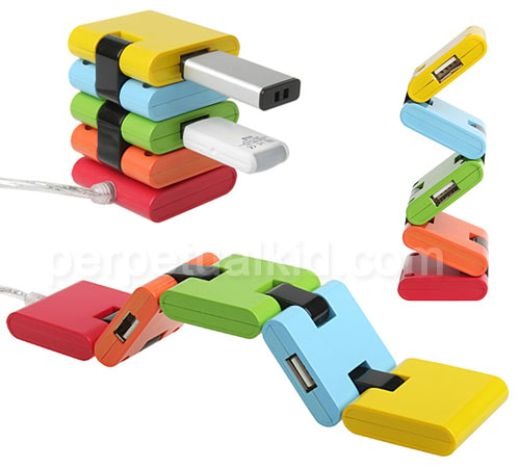 Sometimes computer accessories aren't all that attractive. And even though a USB drive or a hub might be perfectly functional and a great piece of equipment, a horrible design always makes itself apparent.
But the Flexible Chromatic USB Hub is bright and bendy, which definitely sets it apart from other hubs out there. This thing stretches out and folds up. It's definitely a colorful accessory, that's for sure.
This USB hub sports 4 ports with USB 2.0. It's compatible with both Macs and PCs and is a fun gadget to have on your desk that's not just clutter. It actually, you know, does something. You can get this flexible USB hub that looks downright nice for $12.99 from the Perpetual Kid.
[via technabob]