Flex Cam PIC: a bendy, flexible camera with personality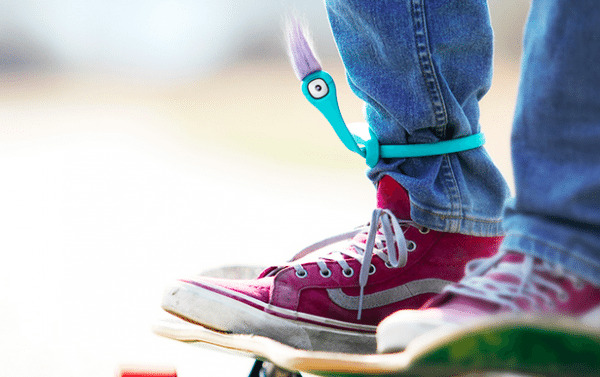 Sometimes it feels as if all cameras look alike, even if the makers go to an effort to stand out. Many of them are business-chic, and the most playful ones you're likely to find are of the rugged outdoorsy sort with that typical "rugged" design scheme. It's this common, nearly bland reality that makes the Flex Cam PIC camera stand out so drastically: it's a long bendy camera with personality. Literally. There are a few different kinds, each with the camera serving as a single eye in what is perhaps best described as a troll-doll camera.
The entire idea behind the Flex Cam PIC is that the camera is flexible. You can wrap it around just about anything you'd like, largely eliminating the need for a dedicated mount and tripod while still allowing it to be used in "adventure" settings. You can wrap it around your wrist, for example, the front of your bike, or your helmet's strap.
The camera is waterproof to depth of 1 meter for 30 minutes. It feature 16GB of storage, a 300Ah battery that can run for 60 minutes, and it can record at 720p resolution with a 5-megapixel sensor and a 124-degree wide-angle lens. A status light indicates the charge status. It'll be available in pink, apricot, white, grey, and blue, and in seven character shapes: Joe, Frank, Bob, Moo, Jack, Jin, and Paul.
The makers behind the camera are seeking funding on Indiegogo, where they were looking to raise $10,000 USD in funding, and have thus far raised a little over $70,000 USD with 27 days remaining. A lot of the backing options have been sold out, but those who want to get one of the cameras from the second batch can do so with a $79 USD pledge. Shipping to backers is estimated to start in September of this year.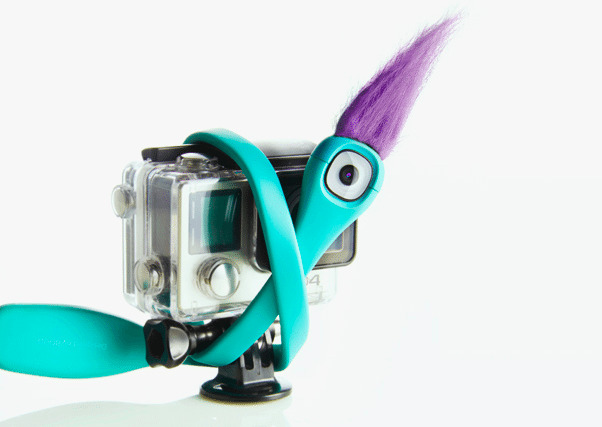 SOURCE: Indiegogo