Flens focuses your phone's flash into a real flashlight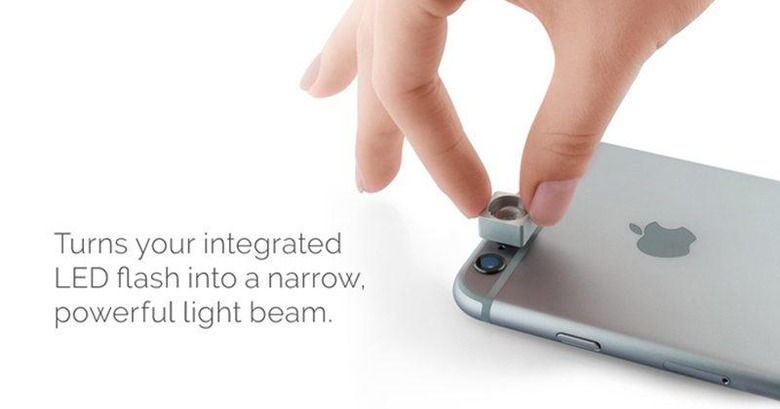 I do photography for fun, so I'm used to purchasing new lenses to get the shots that I want. It's just something that comes with the territory. These days you can even pick up new lenses for the camera on the back of your phone. But what you may never have considered getting one for is your phone's flash.
I use my phone's flash less for photography, and more for trying to see things when it's dark. What's mildly annoying is the fact that while the light works great for looking at things close-up, if you ever try shining that bright light at something far away, it doesn't work out so well. It's not because the light isn't bright enough to reach, it's just the way the light is focused, that keeps it from illuminating far-away areas.
Since your phone's flash was designed for photos, it projects a wide beam. One company has decided that they're fed up with trying to use their phone as a flashlight, and is doing something about it. That's where the Flens comes in. It's a small metal box that fits over your phone's flash. Using a focused lens inside, it will turn that wide beam into a more focused one, which can reach much greater distances.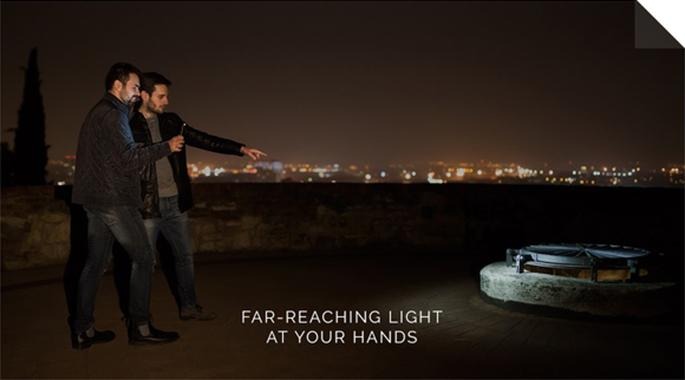 The Flens will stay in place, thanks to a series of small magnets around the lens. Of course, this will likely only work if you're attaching it directly to your phone, so if you use a case, you might have trouble getting it to stick.
My biggest complaint about the product is that it's very tiny, and is almost definitely going to get lost. If I carry it around in my pocket, it'll either fall out at some point, or it'll just get stuck to my keys all the time. It's an interesting concept, but I feel like I'd rather see it as something that can stay attached to my phone without sticking out quite so much.
The Flens is currently a Kickstarter project, and you can get your own for around $22. It has an expected ship date of July 2016, so you won't have to wait too long for your payoff. Once the Kickstarter is over, the price will go up to around $35.