Flashback Trojan infection down, but more Mac malware on the way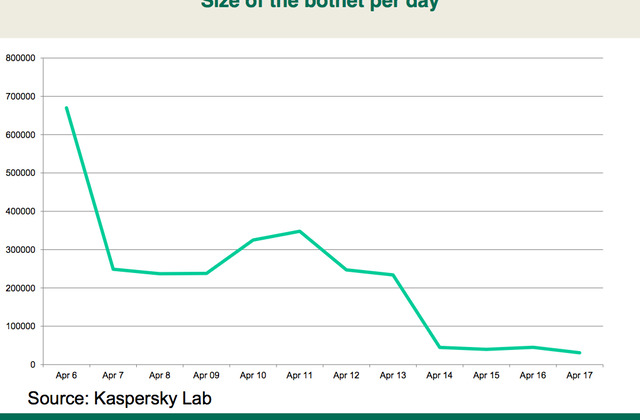 The number of Macs infected by the Flashback, or Flashfake, Trojan has gone down since the initial estimate of 650,000, but more malware targeting Mac users are on their way, says security researchers at Kaspersky Labs, who recently identified other SabPub variants that can be used for targeted attacks of Mac users. It appears the myth that Macs are invincible to viruses has now officially been busted.
According to Symantec, there are still 140,000 Macs infected by the Flashback Trojan despite the patches and removal tools offered, while Kaspersky estimates that the infections have dropped to 30,000. Although the numbers vary greatly from different sources, one thing is clear and it's that more Mac malware are on the way.
Kaspersky explained that the Flashback infections were actually spread through trusted WordPress sites that had been hijacked rather than through the downloading of malicious files. It's still not clear which groups are behind the Flashback malware, but Kaspersky believes its safe to assume that it is part of "eastern euro-cybercrime."
Apple's new Gatekeeper security feature for Mac OS X Mountain Lion will help tighten up security when it's launched this summer. Kaspersky, of course, also recommends their antivirus software for Mac users.
[via 9to5Mac]